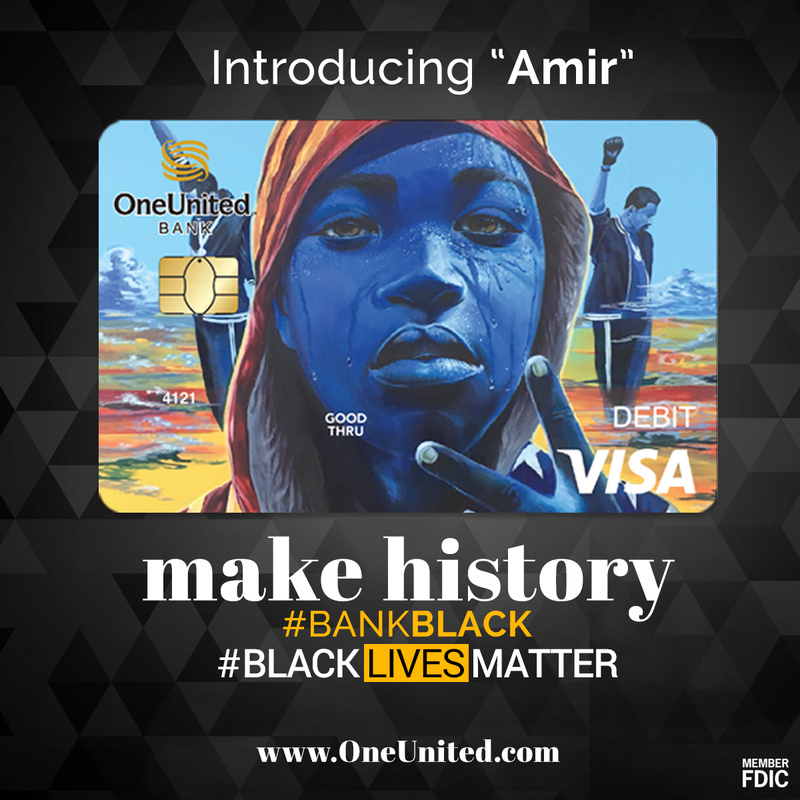 Elected officials, businesses and society in general can sometimes find it easy to overlook voices of protest that call for equality and justice. One thing that is seldom overlooked, however, is money, and black America has a lot of spending power to throw around—about $1.2 trillion.

Now OneUnited Bank, the largest black-owned bank in America, and the Black Lives Matter movement are coming together to help black America organize around its spending weight and are introducing a special debit card to give the initiative a symbol, just in time for Black History Month.

"Social and economic justice are intertwined, and we have the power within ourselves to take some important, positive steps towards addressing some of our challenges," Teri Williams, president of OneUnited Bank, tells The Root. "We spend $1.2 trillion, and if we could redirect some of that spending towards supporting some of our organizations and our business, we can grow jobs and we can help movements like Black Lives Matter in giving them the resources that they need in order to be successful."
The bank's position is striking, especially given that only just recently, Wells Fargo refused to create a customized Black Lives Matter card for a customer. But you know how it goes—sometimes it has to be for us, by us.