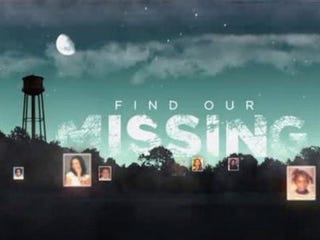 In her column at the Daily Beast, Allison Samuels checks in on the new TV One series Find Our Missing. She says that it will tell the stories of missing minorities, whose tales are often absent from the mainstream media.
Thelma Butler remembers well planning a quaint Valentine's Day dinner with her daughter, Pamela, in February, 2009. The 79-year-old Washington, D.C. native spoke to Pamela by phone just two days before the big day, to make sure she had all the details exactly right.
"She wasn't married, but I knew she may have other plans anyway,'' says Butler. "I told her that I sure wanted to have dinner with her if it were all right and she said, "OK, Mom, I'll pick you up at 5.'' 
That phone call was the last time Thelma Butler spoke to her daughter, then 47, and nearly three years later, she still wonders why. Tomorrow night the TV One network tackles Butler's case in the first installment of the docudrama, Find Our Missing, a show dedicated to telling the stories of missing persons of color. Hosted by Law and Order veteran actress S. Epatha Merkerson, the show will feature accounts of two people who have gone missing without a trace in each hourlong episode.
African-Americans, both men and women, comprise one third of all missing-person cases but seldom appear as the topic of choice on the national news or as the focus of popular mystery cable shows such as Disappeared, or 48 Hours. Africa-Americans make up roughly less than 12 percent of the total population.
Read Allison Samuel's entire column at the Daily Beast.