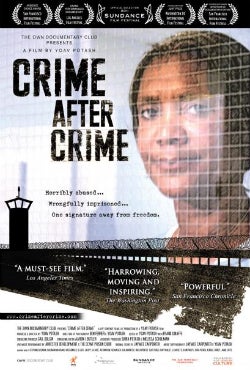 Newly released documentary Crime After Crime recounts the harrowing experience of a domestic violence victim accused of murdering her abusive husband after years of being terrorized and forced into prostitution. The film documents the unraveling of a long string of impropriety, blunders and cover-ups that put Debbie Peagler behind bars, as well as the revelations that reopened the cold case and catapulted Peagler into the spotlight after more than 20 years in jail.
Crime After Crime premiered at this year's Sundance Film Festival and quickly garnered praise from movie critics at the Los Angeles Times, the Hollywood Reporter and more.
Peagler died less than a year after being pardoned. Picked up by Oprah's cable channel OWN for distribution and broadcast, Crime After Crime is a moving posthumous tribute to Peagler and her fight for justice. Crime After Crime is now playing in select cities.
Previous recommendation: New Book Chronicles Black Gay and Lesbian Fiction.
Got ideas for The Root Recommends? Send them to recommendations@theroot.com.