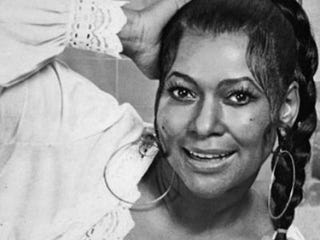 Sylvia Vanterpool Robinson, known as the Mother of Hip-Hop, died today from congestive heart failure, a family spokesperson told S2S Magazine. She was 75 years old.
The founder and CEO of Sugar Hill Records, Robinson is widely recognized as one of the creators of hip-hop music as we know it. She played a major role in the production of Grand Master Flash & the Furious Five's The Message and, with the help of the Sugarhill Gang, turned Chic's sample of "Good Times" into "Rapper's Delight." It was the first hip-hop record to go mainstream.
Robinson, who was half of the duo Mickey & Sylvia, had a successful music career of her own. Her biggest solo hits include "Love Is Strange" and "Pillow Talk" — the latter topped the R&B Billboard chart for two weeks in 1973.
Read more at S2S Magazine.
In other news: VIDEO: Occupy Wall Street Protests in 12th Day.
Like The Root on Facebook. Follow us on Twitter.