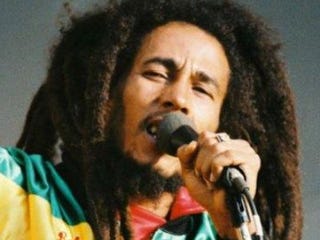 VIDEO: Bob Marley song released for East African famine: His 1973 "High Tide Low Tide" has been re-released to raise urgently needed funds to help with the famine in South Africa. Meanwhile, the Obama administration has approved $105 million in famine aid relief.
Critical summer for African-American representatives: The summer recess may seem like the time for a much-needed break after the debt-ceiling drama of the last few weeks, but as black members of Congress who represent heavily minority districts return home, the heat may just be beginning to turn up, according to Politics 365.
Time Warner's new black talk show: In response to criticisms of the company's lack of positive portrayals in its programming, it has created a show, Born to Shine, that will attempt to "truly" showcase African Americans making contributions in entertainment, sports and music industries.
Herman Cain lowers expectations for Ames straw poll: "Whether we finish first, second, third or fourth isn't as important as how many of our people show up and how many of them cast ballots for us," Cain told the Sioux City Straw Poll.
In other news: Study: Are the Rich Mean and Selfish?