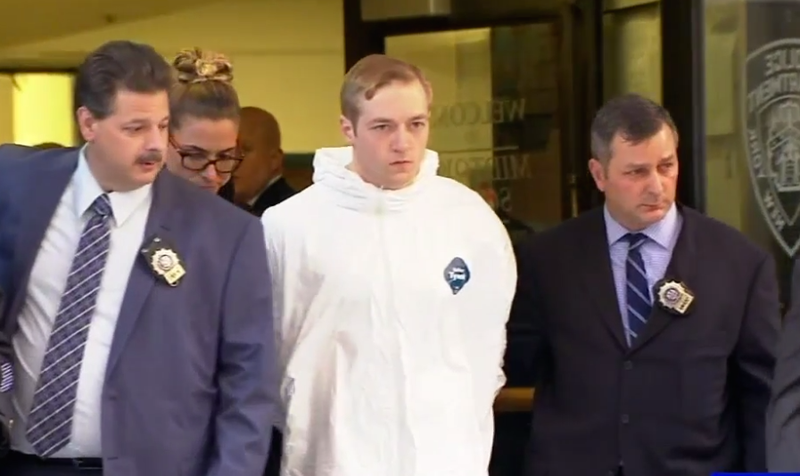 Prosecutors in New York City are saying that the targeted killing of a black man in midtown Manhattan was most likely an act of terrorism after, they charge, self-proclaimed white supremacist James Harris Jackson, 28, stabbed 66-year-old Timothy Caughman to death.
WABC reports that Jackson, from Maryland, was arraigned in a Manhattan courtroom Thursday and formally charged with second-degree murder. However, prosecutor Joan Iluzzi-Orban signaled that those charges are likely to be upgraded once the case is put before a grand jury.
"The defendant was motivated purely by hatred," Iluzzi-Orbon said. "Additional charges could include murder in the first degree, as this was most likely an act of terrorism."
Jackson allegedly stabbed Caughman, who is black, on Monday night. The wounded Caughman was able to make it to a nearby police precinct before later dying in the hospital.
Jackson brazenly turned himself in around 24 hours later after seeing his photo in the media.
Police said that Jackson came all the way to New York City from Maryland, set on targeting and killing black men.