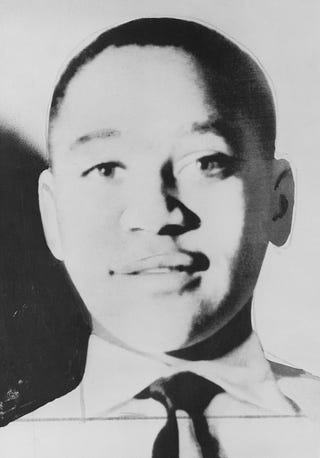 Relatives of Emmett Till—the 14-year-old Chicago boy who was murdered in Mississippi in 1955, triggering the civil rights movement—are asking for the teen's case to be reinvestigated after a key witness admitted to lying about the teen's alleged words and actions before his brutal murder.
Two of Emmett's cousins, Wheeler Parker and Deborah Watts, said that another look into Carolyn Donham's role in Emmett's case could answer any lingering questions, including whether an unidentified person, possibly a woman, was with Emmett's murderers the night he was abducted, the Associated Press reports.
Parker, as AP notes, has a special interest in the case, given that he was there when his 14-year-old cousin allegedly whistled at Donham, then known as Carolyn Bryant.
"He did whistle, for sure," Parker recalled, according to AP.
Donham's husband at the time, Roy Bryant, and his half brother J.W. Milam abducted Emmett and later admitted beating and mutilating him and then shooting him before sinking his body in a local river.
During the trial for Emmett's murder, Donham claimed that he made sexual advances toward her and, according to Vanity Fair, "had grabbed her and verbally threatened her," According to the publication, she added that she was unable to say the "unprintable" word he had used: "He said [he had]—done something—'with white women before.'"