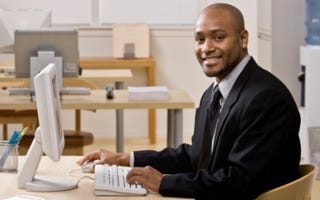 If you're interested in animal advocacy and you've always wanted to work for a grassroots organization, the Humane Society of the United States has an opportunity for you. Its Gaithersburg, Md., office is currently seeking a rural development and outreach liaison for its Outreach & Engagement program. The job entails assisting the director with interdepartmental planning and implementation that will strengthen the organization's programs focusing on rural development and outreach.
Responsibilities for this position include working with the director to identify and contact leaders in strategically significant regions to establish relationships, spreading awareness about HSUS programs, and hosting and managing events and programs in rural states. Other duties include organizing and facilitating town halls and other community activities, working with state directors to develop programs that will engage rural communities and organizing volunteers to assist with grassroots efforts.
The ideal candidate should have a bachelor's degree and at least three years of experience working with rural communities, coalitions and strategic advocacy management and grassroots organizations. All applicants should be knowledgeable about agricultural policy and the federal and state policymaking process and should have some media experience.
The Humane Society of the United States is the nation's largest animal-advocacy organization. This position is a two-for-one opportunity: It allows you to do something that you love and work for a good cause.
Find this job listing and others in The Root's Jobs section.