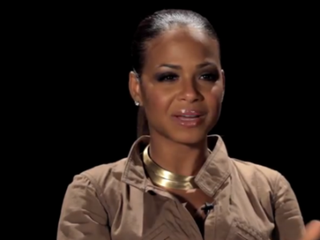 Racial identity in America is nothing if not complicated. Black and Latino, a new original Web documentary by mun2, explores it through the stories of some of America's most prominent Afro-Latino celebrities. each of whom has had to come to his or her own conclusions about how to self-identify, and why.
The makers of the film talked to actors Laz Alonso, Tatyana Ali, Gina Torres and Judy Reyes; musicians Christina Milian and Kat DeLuna; and journalist Soledad O'Brien, among many others.
Their experiences in the public eye reveal the tension that can exist between one's personal experience with identity and a nation that is still grappling with the nuances of national origin, color and ethnicity.
Read more at the Huffington Post.
Like The Root on Facebook. Follow us on Twitter.