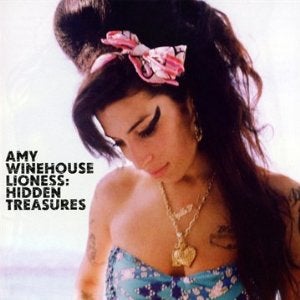 The first album released since Amy Winehouse's untimely July 2011 death, the British songstress' Lioness: Hidden Treasures epitomizes the raw and soulful sound that earned Winehouse five Grammy Awards and ushered in a new era of British soul music. Lioness: Hidden Treasures features remastered and remixed Amy Winehouse classics, as well as highly anticipated new tracks, including songs with crooner Tony Bennett and rapper Nas. 
Lioness: Hidden Treasures is the perfect album for Winehouse fans as well as those who want the consummate introduction to an artist whose career ended much too soon. 
Previous recommendation: Book Looks at Silent History of AIDS in the South.
Got ideas for The Root Recommends? Send them to  recommendations@theroot.com.