On Wednesday, Oct. 10, some of the most visible female activists of our generation joined forces to give their thanks, support and love to Dr. Christine Blasey Ford after her Sept. 27 testimony before the Senate Judiciary Committee, compelling testimony that was nonetheless unable to thwart the confirmation of now-Supreme Court Justice Brett Kavanaugh.
#MeToo founder Tarana Burke, actresses and Time's Up activists Tracee Ellis Ross and America Ferrera, multimedia creator and #Girlgaze founder Amanda de Cadenet and bestselling author Glennon Doyle published "A Love Letter to Dr. Christine Blasey Ford." The letter expresses their gratitude and commitment to further the fight for survivors of sexual assault. It read, in part:
Our generation has found in you what those before us found in Professor Anita Hill: a heroism based not on greed, ego, violence, and self-serving nationalism but truth, vulnerability, and the courage to sacrifice one's own safety for the greater good. When you stood there in front of us, Dr. Ford, we found a heroism we could not only believe in, but become. ...


Dr. Ford, the result of your testimony runs deeper and wider than who sits on that court seat.

You showed a world of discounted people what courage looks like. You showed us that survival is ongoing and that the journey, while fraught, is also essential. You reminded us that we are neither powerless nor alone because we have the truth ­— and we have each other.
Your sacrifice was not made in vain. Like you did, we will continue to show up for ourselves and each other. We will bring all of ourselves — our pain, fear, and anger — and we will stand in front of power and we will tell the truth. Even if we shake: we will tell our stories. ...
In a statement, Tarana Burke said, "Dr. Blasey Ford's testimony before the Senate Judiciary Committee in September was one of the most courageous acts we have ever witnessed ... Despite the harassment, maligning and ridicule she has endured, she remains a hero for so many survivors, allies and supporters around the world."
G/O Media may get a commission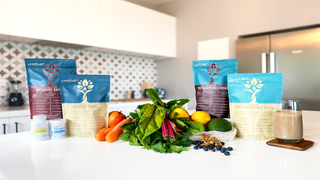 The letter has been published in full on the #MeToo website and is also a call to action. Readers can sign on in support of Dr. Ford and the concurrent movements created to stop sexual assault, abuse, harassment and discrimination for generations to come.
"This letter is our love offering to Dr. Ford," said Burke. "We want it to stand as a constant reminder that she and survivors like her have enormous support not just from the five of us, but from our movements as well. Every time she reads the letter, and each time someone adds their name to it, she should remember that we heard her, we saw her and we believe her."