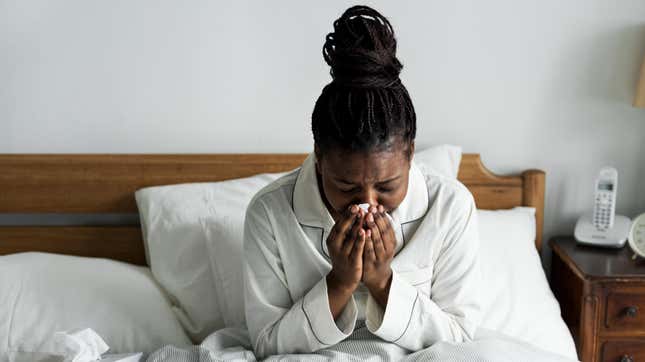 On Tuesday, the Journal of the American Medical Association (JAMA) published a shocking new Yale study that sheds a light on racial disparities in the U.S. regarding life expectancy for Black folks. Studies have shown for years the Black people suffer from illness at higher rates and die younger than white people.

However, the study JAMA shared revealed that the higher mortality rate for Black Americans translates to 1.63 million excess deaths compared to white people. This is over the course of more than 20 years. The higher mortality rate for Black folks from 1999 to 2020 led to the loss of more than 80 million years of life in comparison to white folks.
America managed to make progress in attempting to close the gap between Black and white mortality rates from 1999 to 2011. According to the document, heart disease was the number one contributor towards age-adjusted excess mortality for men and women, followed by cancer for men. From 2011 to 2019, however, that progress hindered. In 2020, Covid-19 expunged two decades of advancement as the disease hit Black Americans the hardest.
According to Clyde Yancy, who is one of the authors of the study and chief of cardiology at Northwestern University's Feinberg School of Medicine, this discrepancy has less to do with genetics and more with America's history of racism and discrimination. This has resulted in Black folks being adversely affected when it comes to housing, education and jobs.
"It is important to remember this is not an abstract concept. There is a real human toll to these entrenched inequities," said Marcella Nunez-Smith, associate dean for health equity research at Yale and one of the study's authors. "The impact on families and communities should be unacceptable to all of us." In a statement, the lead author of the study César Caraballo, explained its significance and starkness.
"The abrupt worsening of these disparities in the first year of the pandemic indicates that current efforts to eliminate mortality disparities have been minimally effective and that progress has been fragile," he explained. "We need targeted strategies aimed at early childhood health and preventing heart disease and cancer, some of the main drivers of these disparities, to build a more equitable future."