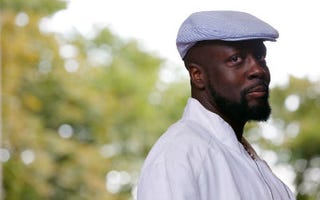 Wyclef addresses failed Yele Foundation: After continued scrutiny, the foundation finally shut down in September. But Jean is not done defending his charitable effort, Rolling Out reports.    
Romney opens up seven-point lead over Obama: He has the edge in the national poll, but swing states remain close.
Romney says women didn't want to work at Bain: That was part of the candidate's explanation for lack of diversity at a former company. Do  the numbers back it up? 
Sasha and Malia's school evacuated: Sidwell Friends distributed this notice of the evacuation through its emergency-notification system at about 11:30 a.m.: "This is an emergency message from Sidwell Friends School. Due to a suspicious phone call, the buildings on the Wisconsin Avenue campus have been evacuated. We will notify you when further information is available."
Like The Root on Facebook. Follow us on Twitter.