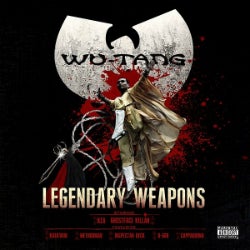 The 1990s rap heavyweights the Wu-Tang Clan are back with a new album, Legendary Weapons. The latest release includes collaborations with longtime Wu-Tang associates like Trife Da God and Bronze Nazareth. Executive-produced by Wu-Tang's RZA, Legendary Weapons keeps beat sampling to a minimum, enlisting the in-studio band the Revelations to back the album's 14 tracks. With their newest album, the Wu-Tang Clan stays true to the sound that landed them among hip-hop's most influential groups. 
Almost 20 years since the band got their start in New York City's Staten Island, Legendary Weapons is a noteworthy addition to the group's impressive discography. 
Previous recommendation: Boyz II Men's 'Twenty.'

Got ideas for The Root Recommends? Send them to recommendations@theroot.com.