A Brooklyn, N.Y., family has finally received compensation from New York City for the two decades three brothers spent in prison for murders they did not commit, receiving a total of $17 million from the city, the city comptroller confirmed Monday, the New York Post reports.
Robert Hill, Alvena Jennette and Daryl Austin—half-brothers who share the same mother—were exonerated by a Brooklyn judge eight months ago following a probe into cases compiled by now-retired NYPD Detective Louis Scarcella.
According to the Post, approximately 70 of the homicide detective's murder convictions are currently under investigation by the district attorney, who is probing allegations of coerced testimony, false confessions and hiding exculpatory evidence.
The Post reports that most of Scarcella's convictions rested on the testimony of a Teresa Gomez, a prostitute with a known drug addiction. Gomez is now dead. Lawyers fighting on the brothers' behalf argued that Gomez was "hopelessly addicted to drugs, criminal in her conduct for the most part, increasingly erratic in terms of her accounts," the news site notes.
And so the brothers were cleared, although the vindication came too late for one of them, Austin, who died in prison 14 years ago at age 37 after being wrongfully convicted for a 1995 murder.
G/O Media may get a commission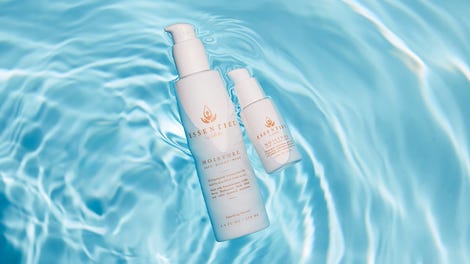 20% off
Essentiel by Adele
Hill, the eldest of the three at 53, was convicted in a 1987 murder and spent the last 26 years in prison. The youngest, Jennette, 50, was on parole at the time of his exoneration after spending 21 years in prison.
"The trials of Messrs. Austin, Jennette, and Hill that resulted in 60 years of cumulative incarceration came under great scrutiny by the Kings County Conviction Review Unit. I am pleased that my office was able to resolve these claims," City Comptroller Scott Stringer said in a statement, according to the Post.
Hill will receive $7.15 million out of the settlement, while Jennette will receive $6 million. Their mother, Louise Austin, will receive $3.85 million on behalf of Austin.
Read more at the New York Post.