Every now and then, Whoopi Goldberg acts as if she's beyond race, that she doesn't understand why black people bring it up when explaining why they don't have access to the same resources or opportunities as white people. Goldberg caught that case of amnesia when commenting on Viola Davis' acceptance speech at this year's Emmy Awards.
During her speech, Davis argued that more black actresses would win Emmys if more "opportunities," or roles, were given to them. 
https://twitter.com/BET/status/652138641045630977
"I'm not sure what it means. Opportunity to do what?" Goldberg asked rhetorically during a brief interview with BET. I had hoped she meant it facetiously, but no, she was dead serious.
"The truth of the matter is, there's been plenty of opportunity. I mean, Scandal. Let's just start with that. Kerry Washington is there and she's working her booty off, but they didn't vote for her. So maybe the question is, 'What do you have to do to get voted on?' " Goldberg said.
This from an actress who has said time and time again that she took the job at The View because of the money, which, I presume, means that she wasn't booking as many gigs as she'd hoped she would as an actress. Just yesterday, Goldberg was my #WCW for dropping insight about what makes marriages work, so it goes to show that people are mixed bags and you're not going to agree with, or understand, their opinions all the time. 
G/O Media may get a commission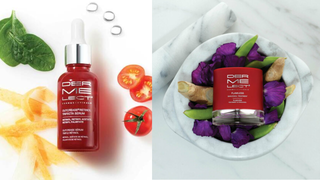 Save $19
Retinol Renewal Kit
Plus, Goldberg has those EGOT (Emmy, Grammy, Oscar and Tony) awards sitting pretty on her mantel, so that may obscure her view of the landscape for black actresses in Hollywood. 
For more of black Twitter, check out The Chatterati on The Root and follow The Chatterati on Twitter.
Diana Ozemebhoya Eromosele is a staff writer at The Root and the founder and executive producer of Lectures to Beats, a Web series that features video interviews with scarily insightful people. Follow Lectures to Beats on Facebook and Twitter.
Like The Root on Facebook. Follow us on Twitter.