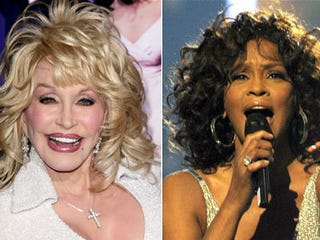 Yes, you read that correctly. The AWL's Chord Jefferson, Shani Hilton and Aminatou Sow say the whole phenomenon of "white stuff being written off as boring" isn't really fair, especially when so much of black music originated as, you guessed it, "white people stuff." Their effort at remedying that and moving toward racial harmony? The following, which they say is "the definitive list" of cultural appropriation in the opposite direction of the one we're used to hearing about.
Watch and listen to the first few examples here (Whitney Houston's "I Will Always Love You" and Michael Jackson's "Blame It on the Boogie," along with their respective original versions), and check out the rest at the AWL.
Does this evidence of cultural appropriation change everything you thought you knew about race, art and coolness?
</iframe
Read more at the AWL.
Like The Root on Facebook. Follow us on Twitter.