Baaaaaaaaaaaaaaaad Booooooooooooooooy!
When Puffy hit the scene with Bad Boy in 1994 and Craig Mack's "Flava in Ya Ear," everything changed. For the rest of the decade, backed by seminal releases and singles from Biggie, Puff, the Lox, 112, Faith, Mase and even peripheral acts like Lil' Kim (only because she wasn't on Bad Boy) and Junior M.A.F.I.A., Bad Boy kicked asses and took names.
We partied a little harder. We danced harder. We dressed flashier. President Clinton was ... never mind. The week might be an uphill battle, but Bad Boy came through with the soundtrack for the weekend. While Biggie's Ready to Die album is dark and brooding, "Big Poppa" and "One More Chance (Remix)" gave us something to enjoy and groove to.
Bad Boy was embroiled in all types of drama—you're probably well aware of them all—but one thing they did was make hits. Whether it was hearing Puff's voice come through or watching him dancing ... all in the videos, there was a distinct signature to the Bad Boy era. And they cashed in big. You did not have to worry if Puff wrote rhymes; he wrote checks, ya dig?
Bad Boy was a label of many things: Puff, excess, big spending, swaggin' out before it was a thing, keepin' hood niggas employed, Puff, gettin' money, Puff, fun videos and hit singles. Which leads me to the question of the millennium, no Backstreet: What is the most Bad Boy song ever? Or, more simply, what song most represents Bad Boy Records' run at the top? Below are, what I believe, the contenders. Happy Friday.
1. "Mo Money Mo Problems," by Notorious B.I.G., Featuring Puffy, Mase and Kelly Price
The biggest check Jadakiss could never cash came on the heels of arguably THE signature Bad Boy song—killer Biggie lyricism mixed with Puff and Mase talkin' about money over a previous hit's reworked beat produced by one of the most famous of Hitmen, Stevie J. There's nothing to dislike about this song, and it will be played forever.
G/O Media may get a commission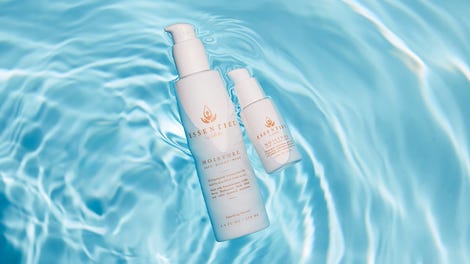 20% off
Essentiel by Adele
I remember when I bought Life After Death and got to "Mo Money Mo Problems," my first thought was "Holy shit, this is a hit record." Even my dad was like, "Hey, that's Diana Ross, they gonna sell a lot of records." My father was also the one who told me that Biggie had been murdered. Either way, this song is probably the easiest layup that ever did layup. But alas.
2. "It's All About the Benjamins (Remix)," by Puffy, Featuring the Lox, Lil' Kim and Notorious B.I.G.
If "Mo Money Mo Problems" is the glossy single, then this is the rough-and-tumble street B-side that bangs out of your whip when you want folks to know that your system is real. To me, this song represents the other side of Bad Boy, the street side with verses from Jada and Sheek from the Lox, Lil' Kim coming through with the supermemorable verse and Biggie dropping Biggieness over the Jackson 5 sample. Deric "D-Dot" Angelettie was on the boards for this one, and he can always fall back on the fact that he produced this song as a gem in his crown.
This is one of those songs that you can throw on in ANY party anywhere and the entire energy changes. For that reason, it's my pick as the most Bad Boy song ever. The energy plus the super sing-along verse from Biggie, who passed earlier in the year—I don't know. It's just great in every possible way.
3. "One More Chance/Stay With Me (Remix)," by Notorious B.I.G., Featuring Faith Evans and Mary J. Blige
During the summer of 1995, I was in Jackson, Mich., picking up a radio signal from Detroit's WJLB 98. I heard this song roughly four times a day as I listened to the radio all day every day. And I never got tired of it. It's that good—marquee sample, great Biggie lyricism, Faith on the hook, and it works at all parties. If you chose this song, I wouldn't even debate you.
4. "Big Poppa," by Notorious B.I.G.
The hit that really put Bad Boy on everybody's radar. For some reason, everybody during that time was sampling the Isley Brothers' "Between the Sheets" and it never got old. But I think this song definitely symbolizes what Bad Boy represented, especially Biggie, during their early days.
5. "Player's Anthem," by Junior M.A.F.I.A., Featuring Notorious B.I.G.
Not technically a Bad Boy song, but I'll allow it because without Biggie they don't exist to us. Biggie and Lil' Kim were a great combo. Also, for some reason, I remember all of Biggie's verses on everything. I cannot stress enough how I think Biggie probably is the greatest rapper to ever do it, just on the small sample size. I still find myself impressed by Biggie's verses.
The third verse on "Kick in the Door" literally makes me laugh sometimes because nobody should be that talented. Tangent, I know, but it's Biggie. "Player's Anthem" is just another in the line of Biggie doing work and Lil' Kim being her awesome 1990s self.
6. "Can't You See," by Total, Featuring Notorious B.I.G.
Even with its slow beat, this is one hell of a party record. Total couldn't sing for shit—and I'm guessing still can't—but that didn't stop America from loving this jam hardbody in 1995, which was a very good year for Bad Boy.
7. "Get Money," by Junior M.A.F.I.A., Featuring Notorious B.I.G.
Seems like all the best songs featured Biggie, doesn't it? Another banger with a fun-ass video. Also, Lil' Kim's voice was perfect on this record. "Niggas betta grab a seat ... " OK, 1995, boo. OK.
8. "Flava in Ya Ear (Remix)," by Craig Mack, Featuring Notorious B.I.G., LL Cool J, Rampage and Busta Rhymes
The song that really had most of us paying attention to Bad Boy. I still remember seeing the video like, what am I looking at? But this remix? Bruh. LL Cool J was out there sounding like the coolest rapper of all time. Biggie killed everything, and Puffy opened up with the signature "Baaaaaad Boooooy, come out and plaaaaaaay."
9. "You Used to Love Me," by Faith Evans
I doubt anybody will give this the nod, but this is a personal favorite of mine for the entire label. I remember this song from that same summer of 1995 when the "One More Chance" remix was playing incessantly in Detroit. I couldn't—and still can't—get enough of this song. It's a perfect hip-hop R&B beat, something that Bad Boy was great at lobbing to us thankful masses.
10. "Victory" by Puff, Featuring Notorious B.I.G. and Busta Rhymes
Another Stevie J. banger that makes it hard for me to ever, like, be annoyed by him. This song is so triumphant. "What you need to do is check your distribution ..." On a sidenote, I remember when this album came out in 1997. I was in Atlanta when it dropped in a summer program at Morehouse College. When I heard Biggie's voice come through on this song, I may have shed a tear.
11. "Crush on You (Remix)," by Lil' Kim, Featuring Notorious B.I.G. and Lil Cease 
If only for the video and how awesome Lil' Kim looked. I remember arguing in high school about which color Lil' Kim looked best in. All of them.
12. "Only You/Only You (Remix)," by 112, Featuring Notorious B.I.G (and Mase)
You could really go with either.
13. "Juicy," by Notorious B.I.G.
This may be corny, but this is still my favorite Biggie song. I love everything about it. Anytime I think of Bad Boy, this is usually the song I go to first. It speaks to such promise and potential. It's also why I get so sad, even 20 years later, thinking about Biggie's death.
So, what say you? What song best represents the Bad Boy Era?
Take that, take that.