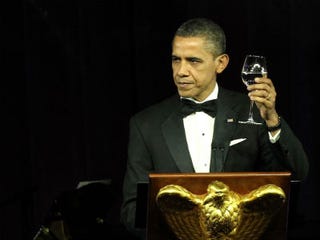 President Barack Obama and first lady Michelle Obama hosted a state dinner for British Prime Minister David Cameron and his wife, Samantha Cameron, on the South Lawn of the White House. VIP guests included George Clooney, Warren Buffett and Carey Mulligan.
If you didn't make the guest list this time around, check out the president's toast here:
Read more at the Washington Post.