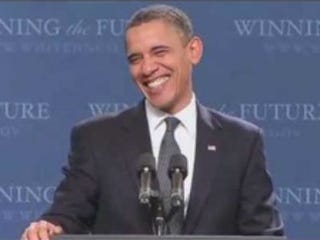 Baracksdubs made this mashup of "I'm Sexy and I Know It" and public-domain whitehouse.gov clips of President Obama.
If it doesn't at least make you crack a smile, you should re-evaluate your patriotism. Or at least your appreciation for the ridiculous things the Internet has to offer.
Read more at Jezebel.
Like The Root on Facebook. Follow us on Twitter.