Gainesville, Fla., Police Officer Bobby White was dispatched to a Gainesville neighborhood last week after a neighbor called to report that children were playing too loudly. When the officer arrived, he saw several children playing basketball. He joked with the kids about someone calling the police on them and then proceeded to shoot hoops with them. On Thursday, dash-cam footage of the friendly game of hoops was posted to the department's Facebook page with a message: "We're going to let kids be kids. We are going to focus on the ones that commit crimes. #HoopsNotCrime." Some 14 million people watched the video, according to NBC News.
Before White left that day, he told the kids that if they were out there every day, he'd be back with reinforcements. And he wasn't joking.
On Saturday, White stopped to check in on the kids, and he brought his crew along, NBC News reports.
"Told you I was gonna bring some backup, right? You guys ready?" White asked the kids.
G/O Media may get a commission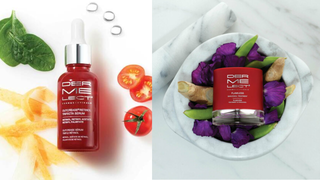 Save $19
Retinol Renewal Kit
"Look at these big guys I brought. You sure you can take them?" he taunted, pointing to a group of officers.
That's when former NBA All-Star Shaquille O'Neal hopped out of an SUV. The kids all looked shocked. 
The officers and O'Neal played a game against the kids, who took pictures with the NBA great.
"These kids will never forget the day Shaq rolled up to their house to play ball," the Gainesville Police Department wrote on its Facebook page, alongside video of the game.
Read more at NBC News.