Vice President Mike Pence knows that President Mother Russia was lying when he took to the keyboard with his little fingers to type those crazy claims that former President Barack Obama wiretapped Trump Tower in New York City.

In fact, the vice president pulled out some Matrix-like dodging moves when he was asked flat out if he believed Donald Trump's wiretapping claims.
John Kosich of News 5 Cleveland asked Pence: "The president has alleged that the former president committed a felony in wiretapping Trump Tower. Yes or no: Do you believe that President Obama did that?"
To which Pence replied:
Well, what I can say is that the president and our administration are very confident that the congressional committees in the House and Senate that are examining issues surrounding the last election, the run-up to the last election, will do that in a thorough and equitable way.

They'll look at those issues, they'll look at other issues that have been raised. But rest assured, our focus is right where the American people are focused, and that's on bringing more jobs here to Ohio, creating a better health care system built on consumer choice.

G/O Media may get a commission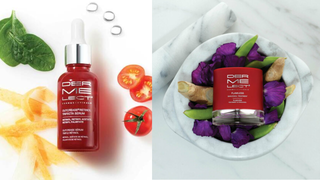 Save $19
Retinol Renewal Kit
Way to say nothing about the salacious claim made by the liar in chief, but nice pivot back to the shitty health care plan, a pivot that's akin to me saying I've solved homelessness by allowing each homeless person access to housing. Of course, that housing is going to cost thousands of dollars per month, but if the homeless really don't want to be homeless, they may have to pass on that new iPhone.
Watch below: