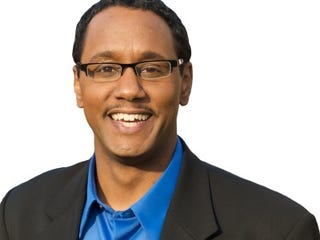 Join The Root now as we live-stream and live-tweet "Innovation Nation: Startup Success," a panel discussion about blacks in technology, hosted by SiriusXM radio host Mario Armstrong.
The focus of the discussion is the new CNN Black in America 4 episode, "The New Promised Land: Silicon Valley," which will air just prior to the panel discussion, at 8 p.m. ET.
Guests on Armstrong's panel include Wayne Sutton, partner at the NewMe Accelerator highlighted in CNN's Black in America 4; Terry L. Jones, managing partner of Syncom Venture Partners; Dave Troy, angel investor and CEO of 410 Labs; Christian S. Johansson, secretary, Maryland Dept. of Business and Economic Development; and scientist and bio-entrepreneur Chad Womack.
Watch and weigh in!
Watch live streaming video from marioarmstrongshow at livestream.com
Watch the webcast live below, from 9 p.m. to 10:15 p.m. here on The Root (in the player above) or on marioarmstrong.com. Join us on Twitter as we cover it live @TheRoot247 (hashtag: #BiaLive and #BlackinAmerica).