Coincidentally (and thankfully), days after Donald Trump was elected president of the United States, Dave Chappelle hosted Saturday Night Live for the first time, bringing his brand of simple but searing social commentary and unapologetically black hilarity to the famous set.
Chappelle opened his monologue by saying, "It's been a long time, so please be patient."
He continued, "I didn't know that Donald Trump was going to win the election, but I did suspect it. Hillary was doing well in the polls, and yet, I know the whites. You guys aren't as full of surprises as you used to be. And I think I speak for all of black America when I say … we're all praying for Omarosa."
It all went uphill from there, and within the span of 10 minutes, Chappelle brilliantly whipped through history, current events and pop culture touchstones, including mass shootings, ISIS, riots, gentrification, Obama, O.J., Chicago gun violence, Kaepernick, Harambe the gorilla, Black Lives Matter and even Wu-Tang.
He ended by saying, "In that spirit, I'm wishing Donald Trump luck. And I'm going to give him a chance. And we, the historically disenfranchised, demand that he give us one too. Thank you very much."
G/O Media may get a commission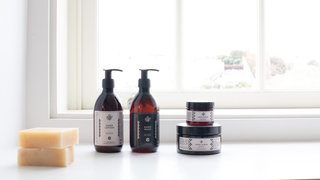 Exfoliate and Hydrate
The Handmade Soap Company
Watch black genius in effect:
As a bonus, check out this Walking Dead parody with all of our beloved characters from Chappelle's Show:
For more of black Twitter, check out The Chatterati on The Root and follow The Chatterati on Twitter.
Angela Bronner Helm is a writer, editor and professor of journalism at the City College of New York. Follow her on Twitter and Instagram.