It was Viola Davis' night, and the rest of the nominees in the Emmy category for Outstanding Lead Actress in a Drama Series were along for the ride. Davis, who was joined by Taraji P. Henson in the same category, won for her role on How to Get Away With Murder.
During Davis' emotional acceptance speech, her words particularly resonated with every black actress in Hollywood. Davis opened her speech regarding her history-making win as the first black woman to be awarded in the category with the words of Harriet Tubman:
"In my mind, I see a line. And over that line, I see green fields and lovely flowers and beautiful, white women with their arms stretched out to me over that line, but I can't seem to get there no how. I can't seem to get over that line.
"The only thing that separates women of color from anyone else is opportunity," Davis added during her speech. "You cannot win an Emmy for roles that are simply not there."
Davis then gave shout-outs to other black actresses, including Taraji P. Henson, Gabrielle Union and Kerry Washington.
G/O Media may get a commission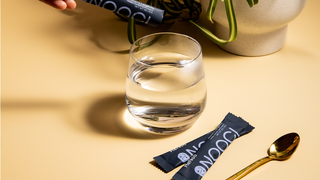 Shonda Rhimes definitely has had a hand in changing the landscape of television when it comes to the representation of black women. Before Scandal premiered in 2012, the last time there was a drama series starring a black woman was in 1974. Rhimes, who also produced How to Get Away With Murder, has put the spotlight on lead black female actresses. And her picking Davis for the main role in HTGAWM proves that black women in Hollywood not only stick together but also strive for greatness together.
But it wasn't only the black women in Hollywood receiving all of this shine. Actor Reg E. Cathey won the Emmy for Outstanding Guest Actor in a Drama Series for his role in House of Cards.
During a moment at the beginning of the show, host Andy Samberg joked about the lack of diversity that is usually the case among the award's nominees, but how this year is different.
"This is the most diverse group of nominees in Emmy history, so congratulations, Hollywood, you did it!" Samberg announced to the crowd. "Yeah. Racism is over! Don't fact-check that."
On top of Davis' win, Regina King won the award for Outstanding Supporting Actress in a Limited Series or a Movie for her role in American Crime. Orange Is the New Black's Uzo Aduba won the award for Outstanding Supporting Actress in a Drama Series for her role as Crazy Eyes.
And Samberg is right. Don't fact-check his statement. Davis' win is monumental for those black women in Hollywood out there trying to make it and get recognized. It's also monumental because Davis commanded the stage with a powerful speech that proved there are difficulties in Hollywood when you're a black woman. But just because black women have made strides doesn't mean they should stop striving for more.