A Chicago security guard is recovering after being brutally punched in the face during an attack early Sunday morning that left her with serious injuries.
"He fractured a bone right below my eye," Zoa Stigler, a security guard at the Six30 condo complex, told NBC Chicago. "He punched me and threw his water bottle all at the same time. I was expecting the water, not a punch."
Stigler told the news station that her attacker, who has not been identified, had nearly passed out in front of the complex at around 2 a.m. In the footage, you can see Stigler walk outside and stand next to the guy, who is sitting on the ground. She said she was checking on him, asking if he needed help.
After a few more minutes, Stigler decided to call 911. Police drove by but did not stop in the area, according to WGN.
After a few more minutes, a woman accompanying the man showed up and he started vomiting. Stigler went to get a mop and bucket to clean up the mess and then told the man and his friends—two more of whom had popped up—to move on, according to the report.
G/O Media may get a commission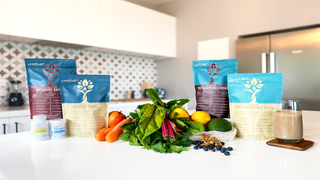 It was around that time that the man first threw water from a water bottle at Stigler before punching her hard in the face.
"He didn't show any remorse. He didn't say anything, and he just punched me," Stigler told NBC Chicago.
The entire incident was caught on the condo complex's security camera.
According to NBC, doctors have advised Stigler that she may need surgery for her injuries, which include a broken bone below her eye and a broken nose. She will also be off from work until the injuries heal.
The condo complex has set up a GoFundMe page to help pay for Stigler's hospital bills and recovery.
In the meantime, a police report has been filed and police are investigating.
Read more at NBC Chicago and WGN.