Wednesday night's episode of the popular WGN America series Underground, titled, "Firefly," was not only breathtaking visually—as usual—but also introduced a special guest related to one of the characters in real life.
Jabari Banks On A Potential Bel-Air Musical, Fresh Prince Cameos, & A Game of 'Which Aunt Viv?'
At the end of the last episode, we left off with Noah (Aldis Hodge) and Rosalee (Jurnee Smollett-Bell) escaping from the plantation after Rosalee was attacked by the overseer. Rosalee defended herself, and we now find out that the overseer ended up with a bottle to his throat.
Cato (Alano Miller) had the unfortunate luck to discover the overseer bleeding out, and just as he was about to kill the man himself, the overseer names Rosalee as the assailant. I'm sure Cato at that moment wishes he had killed him. Cato, still playing Mr. Tough Guy, continues to treat the other slaves like crap after his bonding session with the plantation owner Tom Macon (Reed Diamond) over some 10,000-proof liquor. 
Because the slaves are on the run, Macon hires August Pullman (Christopher Meloni) to catch them. August also brings his young son with him, who, even at his young age, realizes that what they're doing is wrong.
G/O Media may get a commission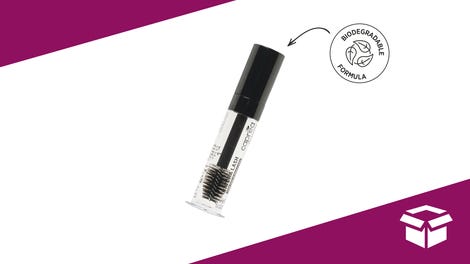 It's $8
20% Off Lash + Eyebrow Serum 2.0 - Caprea Beauty
As Noah and Rosalee are hiding out in the woods, Noah realizes that he has to stick to his plan, which included the other slaves. He's true to his word and goes back for them.
But there's one slave who's out for revenge, and he came across the abolitionist husband and wife John Hawkes (Marc Blucas) and Elizabeth Hawkes (Jessica De Gouw) in the previous episode. Josey (Jussie Smollett) thinks the couple were responsible for selling his wife into slavery, and when he pretended that he needed their help—and the couple allowed him into their home—Josey took them hostage.
Now Josey forces John and Elizabeth to serve him and his friend dinner as if they were his slaves. He demeans them and even ends up making Elizabeth whip her husband across the back, which leaves several lashes (and causes his friend to leave the house in fear). John eventually breaks down and tells Josey what he wants to hear, even though it's a lie.
Just as Josey is about to get his retribution on, Josey's friend returns and beats him up. But right in the middle, John's friend—a police officer looking for escaped slaves—comes into the house and sees what's going on and shoots Josey's friend in the head.
The police officer somehow has his suspicions about John and Elizabeth. He thinks they're up to something, but John convinces them that the slaves were just there to rob them (not because the couple was helping the slaves run). 
Now back to the plantation. 
Cato has put his own plan into action. While he was pretend-scolding the slaves Moses (Mykelti Williamson) and Zeke (Theodus Crane), he torches the cotton field with help from the rum the plantation owner gave him. Cato and the slaves make a run for it.
Everyone gets away except for Moses' wife. She's left behind pleading to August not to kill her, and he doesn't.
Rosalee, from the woods, sees the fire. As Noah whistles for her attention, she realizes that he is a man of his word and he has the other slaves.
As the cotton field continues to burn, we see that a plan, although one with bumps, sometimes works itself out.
Underground airs Wednesday nights at 10 p.m ET on WGN America.