Well, what do you know? Turns out that a lawyer for the president of most of the Midwestern states and the part of Alabama that voted for Roy Moore paid a former adult-film star $130,000 for her silence around an alleged sexual encounter she had with Donald Trump in 2006.

According to an explosive report in the Wall Street Journal, Michael Cohen, a lawyer for the president who spent 10 years with the Trump organization, paid the woman, Stephanie Clifford, whose stage name is Stormy Daniels, in October 2016, just one month before Trump was elected to office.
Wait, a quick aside to the 53 percent of white women who voted against their self-interest but are now reading this story with a look of mock horror:
Stop. And then stop again, and then stop some more.
This news isn't shocking to you; nor would it have changed your vote. Trump had proved himself to be a sexist, misogynist pig-face with the hands of an infant sloth long before the election, and that didn't even remotely stop you from voting for him. He had already been accused of sexually assaulting several women, was caught on audio talking about how his wealth allows him to violate women, and constantly belittled Hillary Clinton and other women along his campaign tour. Learning now that he apparently paid a woman to keep quiet about a sexual encounter he had when he was very married (Trump married Melania in 2005) doesn't change a damn thing. In fact, stop reading this now and go back to wearing that weird hat thing of Donald's.
I'm back.
According to the Wall Street Journal report, Clifford and Trump met in July of 2006 at a celebrity golf tournament in Lake Tahoe. The sexual encounter happened sometime after this initial meeting. In 2016, Clifford's lawyer negotiated a nondisclosure agreement in exchange for the one-time payout, the Journal reports.
G/O Media may get a commission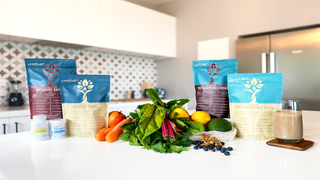 A White House official said that this isn't the first time Trump has faced allegations of inappropriate behavior with women, and adamantly denied that the encounter took place.

"These are old, recycled reports, which were published and strongly denied prior to the election," the White House official told the Wall Street Journal.

In a statement sent to the Journal, Trump lawyer "Cohen didn't address the $130,000 payment but said of the alleged sexual encounter that 'President Trump once again vehemently denies any such occurrence as has Ms. Daniels.'"

Cohen added in the statement: "This is now the second time that you are raising outlandish allegations against my client. You have attempted to perpetuate this false narrative for over a year; a narrative that has been consistently denied by all parties since at least 2011."
This isn't the first time the Journal has set out to prove that Clifford, 38, had in intimate relationship with the now president. The newspaper also noted that the adult-film star had been in talks with Good Morning America and that the National Enquirer had agreed to pay Clifford for a story about her relationship with Trump. However, the tabloid newspaper didn't publish the story and says that the company paid Clifford to write fitness columns and appear on magazine covers, the Journal reports.
Clifford didn't respond to multiple emails from the Journal seeking comment, but Cohen emailed the Journal back a response using an all-caps subject line—TO WHOM IT MAY CONCERN—and signed by "Stormy Daniels," denying that she had a "sexual and/or romantic affair" with Trump.
People with knowledge of the agreement told the Journal that Clifford actually considered ending the deal because her payment was taking too long.
Here's how the Journal describes the transaction:
The payment was made to Ms. Clifford through her lawyer in the matter, Keith Davidson, with funds sent to Mr. Davidson's client-trust account at City National Bank in Los Angeles, according to the people.

"I previously represented Ms. Daniels," Mr. Davidson said, referring to Ms. Clifford's stage name. "Attorney-client privilege prohibits me from commenting on my clients' legal matters."

A spokeswoman for City National Bank declined to comment.

The agreement with Ms. Clifford came as the Trump campaign confronted allegations from numerous women who described unwanted sexual advances and alleged assaults by Mr. Trump.
Wait, 50 Cent wants to say something about all of this:
Read more at the Wall Street Journal.