A Des Moines, Iowa, woman has been arrested for voting twice this month for Donald Trump in the general election, reports USA Today.
Some may find this ironic, given that the Republican candidate has repeatedly said that his supporters should be on the "watch" during the election for potential voter fraud.
Terri Lynn Rote, 55, was booked into the Polk County [Iowa] Jail Thursday on a first-degree election-misconduct charge, a Class D felony.
Rote, a registered Republican, reportedly cast an early voting ballot at the Polk County Election Office, and then another ballot at a county satellite voting location in Des Moines.
The Chicago Tribune reports that Rote told Iowa Public Radio that she cast her first ballot for Trump but feared it would be changed to a vote for Hillary Clinton.
G/O Media may get a commission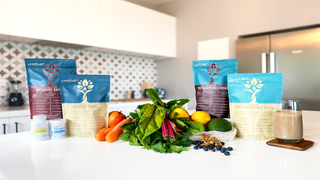 "I wasn't planning on doing it twice—it was spur-of-the-moment," Rote told the radio station. "The polls are rigged."
Iowa is a traditionally "red" state, but a Quinnipiac University poll released Thursday shows that Clinton and Trump are in a dead heat in the swing state.
Rote was one of three voter-fraud suspects reported to police Wednesday by the Polk County Auditor's Office.
"I think it shows that our voting system works in Iowa, that we're able to catch it," said Polk County Auditor Jamie Fitzgerald. Fitzgerald says that this is the first time in three presidential elections that he can remember having to report potential voter fraud.
The other two suspects are accused of casting mail-in ballots and also voting in person. As of Friday morning, neither of those suspects had been arrested.
Rote was released Friday after posting $5,000 bond. A preliminary hearing is scheduled for Nov. 7, the day before Election Day.
Read more at USA Today and the Chicago Tribune.