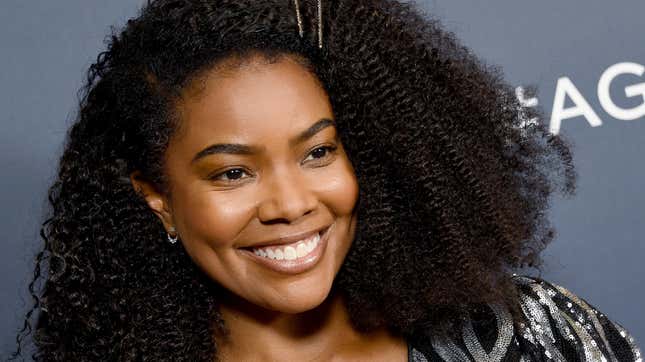 The tangled saga of Gabrielle Union's departure from America's Got Talent continues, but the star continues to be bolstered by significant support from both fans and fellow industry insiders. On Tuesday, Tamron Hall added her voice to the chorus calling out NBC's allegedly discriminatory behavior and "toxic" work environment, weighing in on the issue during her daytime talk show.
"[Difficult] is the go-to word. It's a trope when it comes to women. We are difficult, black women are angry and difficult," said Hall, who memorably made her own contentious exit from NBC in 2017 (and we know how that turned out) (h/t People). "I have in this business watched men storm out of rooms, puffing and huffing, and no one says anything. A woman speaks up, you're difficult. We just did a show on likability trap, that women are always in this likability trap," she added.
And Hall's not the only one chiming in on the inherent inequities on the Simon Cowell-produced show; People also reports that on his Monday broadcast, former America's Got Talent host Howard Stern went in on the producer personally, saying:
How is it that Simon Cowell has orchestrated this? He sets it up that the men stay, no matter how ugly they are, no matter how old they are, no matter how fat they are, no matter how talentless they are. But what he manages to do on all his shows is he constantly replaces the hot chicks with hotter chicks and younger chicks. Which is so obvious.
G/O Media may get a commission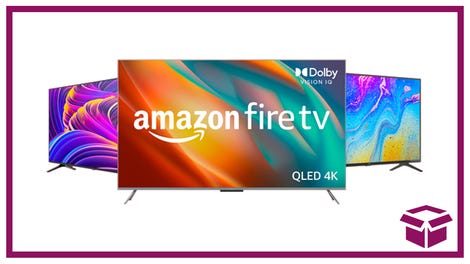 Ooh. stunning.
New Amazon Fire TVs
At the moment, Union remains a very hot property. As the buzz around her dismissal from AGT has prompted both a statement from Time's Up and an investigation from SAG-AFTRA, the star has turned her attention elsewhere—but with a continued focus on inclusivity. Today, Union launched a collaboration with full-figured brand Fashion to Figure, offering a line of party-ready pieces for sizes 12-24. The new line, called Gabrielle Union x FTF, drops this afternoon and is Union's second fashion collab, adding to her already successful size-inclusive collection with New York and Company.
Teasing the launch with a black girl magic-fueled video on Instagram, Union pointedly captioned the post:
If I could sum up my life's wish and fight, it would be to TRULY celebrate diversity and REAL tangible commitment to inclusion. It's important to lift each other up and shine a light so bright on ALL of us, no one can be ignored or maligned. There are enough crowns of glory for us all.
Union's hairstylist, Larry Jarah Sims (who also dresses the heads of Zendaya, Regina King and Jodie Turner-Smith) adorably issued his own comment on the AGT controversy, creating a video montage of Union's many looks with the caption "Too Black? Nah…She's FLAWLESS!!!" with Beyoncé's single of the same name as background music. The post rightfully garnered an "I ❤️you!!!" comment from his celebrity muse.
As for the allegedly problematic white men at the heart of the growing scandal, a joint statement obtained by People, Cowell's Syco Entertainment, production company Fremantle and NBC read: "We remain committed to ensuring a respectful workplace for all employees and take very seriously any questions about workplace culture."
Leno, whose reportedly racially charged comments supposedly fueled Union's ousting, simply said: "I love Gabrielle Union. She's a great girl. I really enjoyed working with her. She's really good," People reports, before adding:
"When the comedian was asked if Union was treated fairly on the hit competition series, Leno said, 'I don't know … but I think she's a great girl.'"
Yeah, we do too, Jay. That said, it's not exactly the response we're looking for from the offending parties involved here.
Thankfully, Union got to speak her piece this week. This afternoon, she updated her Twitter following that she'd had a "productive" meeting yesterday (presumably with NBC and other involved parties), in which she was able to "express [her] unfiltered truth."

"I led with transparency and my desire and hope for real change," she wrote. We're holding out hope for that change, as well.