Tom Ford has always had a flair for the darkly dramatic—the type of striking statements that get shoutouts by Jay-Z or Oscar nominations (for each of two films, so far). From his 1996 reinvention of Gucci (which spawned the memorable white cutout dress in Toni Braxton's "Unbreak My Heart" video) through launching his own label, Ford has created fashion moments both referential and instantly iconic, in and of themselves.
Case in point: In February, Ford's vision for Fall-Winter 2018-19 heavily referenced the "Swinging '60s"—an era that owes much to the "Roaring '20s" in both culture and fashion.
For Spring-Summer 2019, Ford leans even more heavily into the 1920s era, referencing the popular Netflix original series Babylon Berlin, set during World War I. The show's theme song was the soundtrack to the opening of Ford's show, as he sent Marlene Dietrich-worthy fashions down the runway at the Park Avenue Armory in New York City on Wednesday night.
It was the official start to New York Fashion Week, and, as reported by Vogue, this season Ford eschewed interviews in favor of handing out detailed notes on his collection, writing:
I became a designer because I wanted to make men and women feel more beautiful and to empower them with a feeling of confidence. A feeling of knowing that they looked their best and could then present their best selves to the world. I wanted to make clothes that were flattering. That make one look taller and slimmer and more beautiful or more handsome.
Accordingly, the silhouettes, at their heart, were classic. But if the late '20s were a clear reference, the late '60s were also present on the runway as moto jackets and YSL-inspired "Le Smoking" suits appeared alongside film-noirish pencil skirts, caped dresses and bias-cut gowns. The palette—executed in silk satins and chiffons, sequins, spotted calf hair and glossy crocodile—was muted: purplish-greys, black and all shades of flesh-hues set the tone of the collection, punctuated with violet and white.
The makeup was equally moody: plummy-bronze shadows smoked from lash to brow, while lips were left relatively nude. The hair was side-parted and slicked into low chignons or ensconced in matching chiffon scarfs. The overall effect? Cabaret meets Jackie O.
G/O Media may get a commission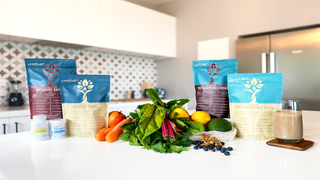 In Ford's audience were a number of fashion-loving luminaries, including Russell Westbrook, Tom Hanks and wife Rita Wilson and a very sleekly turned-out Cardi B—no doubt attending what was the first of many shows this season to pre-shop for her already snatched back post-baby body.
As for Tom Ford? He remains the epitome of cool, calculated seduction, at once exuding sex and a subtle restraint. What a chic way to start Fashion Week.