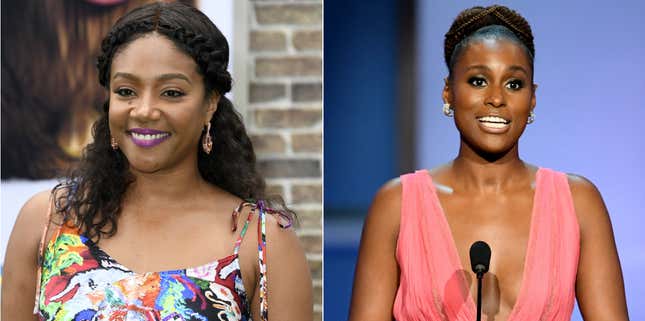 On Friday, Turner Sports and the NBA announced their star-studded lineup of presenters for the 2019 NBA Awards, which will take place on June 24 on TNT. And it looks like there will be an abundance of black excellence on stage to announce the winners over the course of the evening.
Tackling A Black Maternal Health Crisis & Embracing Reproductive Justice | The Root Institute
Presenters will include the highest-grossing actor of all time, Samuel L. Jackson, comedian and actress Tiffany Haddish, NBA legend-turned-NBA on TNT analyst Charles Barkley, mogul-in-the-making Issa Rae, comedian Amanda Seales and Los Angeles Sparks star Candace Parker, according to a release from the League.
The awards will be hosted by one of the most dominant NBA players of all-time, Shaquille O'Neal, with Marv Albert serving as the announcer during the show and models Jesse Conrad and Hilary Cruz serving as trophy presenters.
Throughout the course of the evening, the league's top performers from the 2018-19 NBA season will be honored and awards will include the Kia NBA MVP, Kia NBA Defensive Player of the Year and Kia NBA Rookie of the Year.
But current players won't be the only ones honored, as legendary rivals Larry Bird and Magic Johnson will be co-recipients of the Lifetime Achievement Award, while "Good Morning America" co-host Robin Roberts will receive the Sager Strong Award, which honors the life and legacy of reporter Craig Sager and is presented annually to an individual who exemplifies courage, faith, compassion and grace.
The NBA Awards were created by Turner Sports and the NBA and is produced by Dick Clark Productions.