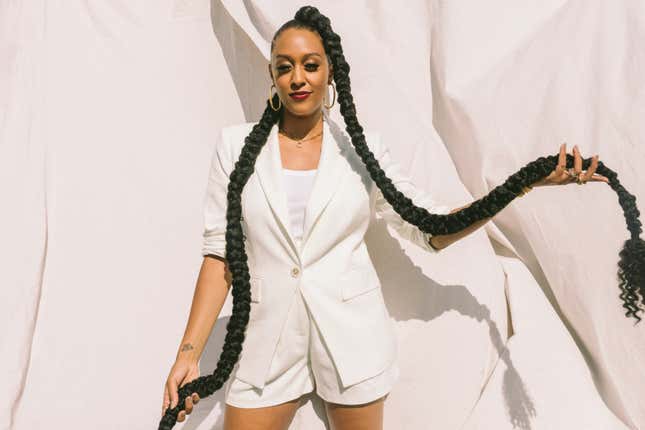 There's a new celebrity player in the hair care game. Starting today, actress Tia Mowry is dropping 4U by Tia, her line of clean natural hair care products formulated for 2A to 4C hair.

Mowry worked with Amyris, a pioneer in clean beauty, to develop the 4U line, which includes eight products: Moisturizing Shampoo + Conditioner, Clarifying Shampoo + Lightweight Conditioner, Curl Defining Gel, Leave-in Curl Cream, Curl Refresher Mist and Multi Use Hair Oil. Everything is formulated with Amyris' Hemi15, a plant-derived, biodegradable alternative to silicone that helps control frizz and locks in moisture. And best of all, everything is available at 4ubytia.com and in stores and online at Walmart.com.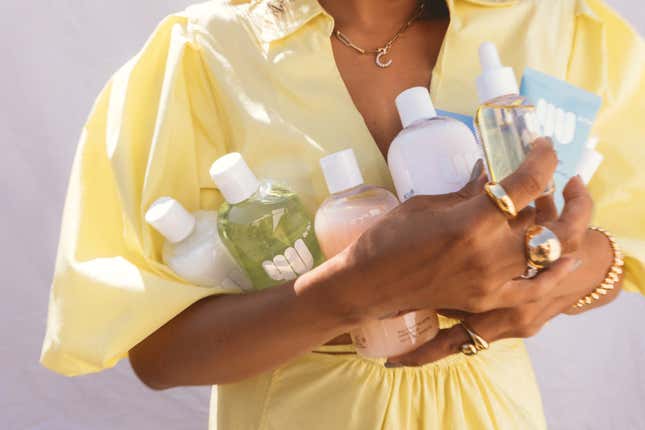 The Root spoke exclusively with Tia Mowry about what inspired her to throw her hat into the natural hair care ring.

Mowry says growing up in the entertainment industry, she had a complicated and often troubled relationship with her natural hair, mostly because she didn't see many people who looked like her. "I had always seen women in magazines and on television who looked more like the European standards. What was beautiful was women with straight hair," she said. "I was even told by some casting directors that my hair texture was a distraction. So I started having insecurities."
Years of straightening left Mowry with damaged hair and a desire to change the narrative around textured hair. And after finding a supportive natural hair community on Instagram, she documented her own big chop on the platform in 2012. "I fell in love with my hair texture after I found this amazing community of women who were standing up for themselves and embracing their natural textures," she said.
Now, as she prepares to roll out her own line of hair products, Mowry says she wants to provide a clean, safe option that makes it easy for the user to look and feel their best.

"You'll see recognizable ingredients, including apple cider vinegar, watermelon extract, aloe vera and sea moss. Everything is safe for the environment," she said. "I wanted to create a luxury brand that allows you to become a conscious consumer. I'm all about inspiring and encouraging people and that's what I wanted to do with this line.