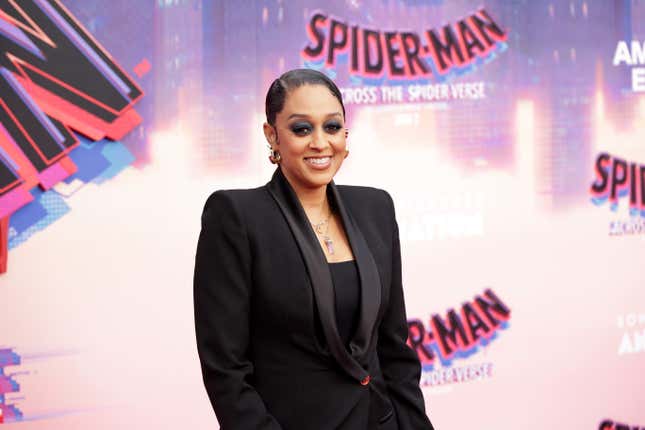 For as long as I can remember, it's been a running joke on social media that between famous actress (and biracial) twins Tia and Tamera Mowry, Tia was the "Black twin" a.k.a. the twin that more closely identified with her Black side than her white one. (This is due, largely in part, to Tamera's interracial marriage to Adam Housely, who is white.)
Well, it seems like those jokes may be jokes no longer as Tia recently made it abundantly clear during her appearance on The Cool Mom Code podcast over the weekend that she solely identifies as a Black woman, despite her biracial makeup.
"I identify myself as a Black woman," Mowry explained. "My mother is Black, you know what I mean? My mother is a strong woman. My mother is dark-skinned. I have seen and felt her struggles as being a Black woman. So to me, of course, my dad is white, but I am an extension of my mother."
She continued:
Yes, I am mixed race but it's how I identify myself, and I identify myself as a Black woman. That is how I've been viewed. That is how I've been seen. And I remember studying in school that if you have a single drop of Black blood, you're Black.

That's how we were raised and so that's how I consider myself. I feel like that is my purpose. My passion in life is to be that representation for my community of diverse women and Black women.
As previously reported by The Root, Tia and her now ex-husband Cory Hardrict have been amicably co-parenting their two kids, son Cree (11) and daughter Cairo (5) since their divorce was finalized back in June.