Jan. 25, 1954: A Star Is Born
Oprah Gail Winfrey is born in Kosciusko, Miss., to Vernita Lee and Vernon Winfrey. She spends her early years living in rural poverty with her grandmother before being shipped off to inner-city Milwaukee to live with her mother.
Captions by Lauren Williams
1963: Childhood Pain
Winfrey has always been open about some of the painful details of her past. She's raped at the age of 9 by a cousin who cares for her and her siblings while her mother is at work. She will also be abused by an uncle and a family friend over the course of several years. The abuse she endures as a child will influence her professional and charity work in adulthood.
1967: Rebellion and Loss
G/O Media may get a commission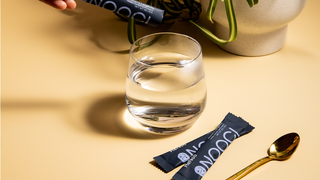 By the time Winfrey is in her early teens, she's acting out at home. Her mother kicks her out, and she moves in with her father in Nashville, Tenn. She's pregnant at the time, although she keeps the baby a secret from her strict father. At the age of 14 she loses the baby, a turn of events that she says saved her life.
1971: Tiaras in Tennessee
Winfrey, a model student who by this time is already two grades ahead of her age group, turns her life around quickly after her miscarriage. She earns a full scholarship to Tennessee State University and in 1971 wins two pageant titles: Miss Fire Prevention and Miss Black Tennessee. It's winning the latter that will get her noticed by local black radio station WVOL, which hires her as an on-air reporter.
1973: Where It All Begins
At the age of 19, Winfrey accepts a job as evening anchor at Nashville's WTVF-TV, a local CBS affiliate. She is both the youngest and the first African-American anchor in Nashville.
1976: Baltimore Bound
The local news star graduates from college and moves to Baltimore for a gig anchoring the 6 o'clock news. Within two years she's hosting a new, popular morning show.
Jan. 2, 1984: Next Stop, Chicago
Winfrey's first show as co-host of AM Chicago airs opposite The Phil Donahue Show, a national talk show that also tapes in the city. A month later, the once lagging AM Chicago is first in local ratings.
1985: Oprah Acts
Winfrey makes her film debut in The Color Purple to rave reviews (and an Oscar nomination). She's cast in the ensemble film after Executive Producer Quincy Jones spots her on AM Chicago during a trip to the Windy City. Film will continue to play a major role in Winfrey's career; the next year, she stars as Bigger Thomas' mother in Native Son.
Sept. 8, 1986: Watch Out, World
AM Chicago is extended to an hour, renamed The Oprah Winfrey Show and broadcast nationally. It's the start of an era!
June 1987: Awards Galore
In its first year of eligibility, The Oprah Winfrey Show wins three Daytime Emmy Awards: for outstanding direction, outstanding host and outstanding talk/service program. Thirteen years and more than 40 Emmys later, Winfrey will remove herself and the show from Daytime Emmy contention.
1988: Harpo Takes Over
Winfrey's Harpo Productions buys the rights to The Oprah Winfrey Show and takes over production from ABC.
Nov. 15, 1988: Weighty Matters
In the infamous episode "Diet Dreams Come True," the star, who had slimmed down dramatically after going on a four-month liquid diet, famously unveils her new body and wheels a wagon full of 67 pounds of animal fat (the amount of weight she lost) onstage. "Diet Dreams," which remains her highest-rated show to date, marks the beginning of Winfrey's very public, often painful battle with her weight.
March 19, 1989: Winfrey of 'Brewster Place'
The Women of Brewster Place is the first of many African-American novels that Harpo Productions will adapt for the big or small screen. In addition to producing, Winfrey also stars in the well-received miniseries, which inspires a short-lived TV series called Brewster's Place.
Nov. 12, 1991: For the Children
Winfrey goes from TV host to child advocate in 1991, when she testifies before the Senate in favor of the Child Protection Act, a bill that would create a national registry of convicted child abusers. Dubbed the "Oprah Bill," it is signed into law by President Bill Clinton in 1993.
1992: Love Is in the Air
The love life of the Queen of Talk has always been a hot topic, and she sets tongues wagging when she announces her engagement to Chicago businessman Stedman Graham. Despite the public engagement, the couple has never married.
Feb. 10, 1993: History-Making Interview
Winfrey interviews Michael Jackson — who hadn't given an interview in 14 years — live at his Neverland Ranch, and 90 million people worldwide watch as he talks about plastic surgery, vitiligo and tabloid rumors. The prime-time interview, which occurs shortly before child-abuse allegations against the pop star arise, is the most watched television interview in history.
1995: Yes, She's Rich
Winfrey becomes the first woman and only black person on the Forbes 400 list. In 2004 the Forbes international rich list will list her as the world's only black billionaire.
April 16, 1996: Mad Cow Disease, Mad Cattle Ranchers
After Winfrey airs a seemingly innocuous episode on mad cow disease, Texas cattle ranchers sue her for "food disparagement." During the 1998 trial, she makes lemons out of lemonade and tapes a series of shows in Texas.
Sept. 17, 1996: Reading Is Fundamental
In a move that changes the publishing industry forever, Winfrey launches Oprah's Book Club with Jacquelyn Mitchard's The Deep End of the Ocean. It will become the largest book club in the world.
1998: Giving Gracefully
Oprah's Angel Network grows out of a 1997 episode in which Winfrey encouraged viewers to collect spare change to give to charity. By 1998 a full-blown philanthropic organization is launched; it gives money to hundreds of organizations around the world.
Oct. 16, 1998: A Beloved Film
Beloved, based on the novel by Toni Morrison, open in theaters to good reviews. Winfrey, a huge Morrison fan, produces and stars in the film alongside Thandie Newton, Danny Glover and Kimberly Elise.
1999: A Woman of Influence
Winfrey is in the company of Albert Einstein, Nelson Mandela and Gandhi when Time names her one of the 100 most influential people of the 20th century.
February 2000: Cable Network No. 1
Founded by Winfrey, Nickelodeon exec Geraldine Laybourne and producers Marcy Carsey, Tom Werner and Caryn Mandabach, the Oxygen network is Winfrey's first foray into cable TV channels — but not her last. NBC Universal would go on to buy Oxygen in 2007 for $925 million.
April 2000: O, My!
With the launch of O, Winfrey expands her media empire to include magazine publishing. Two years after the magazine, which features a different picture of Winfrey on its cover each month, hits stands, Forbes magazine calls it the most successful start-up in the industry.
Sept. 22, 2002: Just Rewards
Winfrey is awarded the first-ever Bob Hope Humanitarian Award at the 2002 Primetime Emmys. In her speech, she says, "The greatest pain in life is to be invisible. What I've learned is that we all just want to be heard. And I thank all the people who continue to let me hear your stories, and by sharing your stories, you let other people see themselves and, for a moment, glimpse the power to change and the power to triumph."
Sept. 13, 2004: 'You Get a Car!'
It's the exclamation heard round the country. Always generous with her guests, Winfrey does the unthinkable when she gives her entire audience Pontiac G-6 sedans. In future episodes, she gets a thrill out of exciting audiences by giving away her favorite things — which range from 3-D televisions to gourmet brownie mix.
May 14, 2005: Honoring Legends
The Legends Ball is part of a three-day event hosted by Winfrey to honor 25 black female leaders in entertainment, civil rights and art, including Maya Angelou, Nikki Giovanni, Lena Horne and Rosa Parks. The star-studded weekend dazzles attendees and audiences who watch a televised special a year later.
May 23, 2005: Let's Go Crazy
Through the years, the Oprah set is known as a confessional of sorts for celebrities, who come on her show to open up to a friendly interviewer. But even Winfrey is taken aback when Tom Cruise jumps on a couch while professing his love for his fiancée, Katie Holmes. It becomes one of her show's most memorable moments.
Sept. 22, 2005: Never Lie to Oprah
Don't mess with Oprah — or her book club. Writer James Frey learns this lesson after it's revealed that he fabricated portions of his book club-approved A Million Little Pieces, and he's forced to endure an on-air scolding by Winfrey herself.
Dec. 1, 2005: From the Screen to the Stage
Not content just to conquer the TV, movie, book and magazine industries, Winfrey takes over Broadway with her extremely popular musical adaptation of The Color Purple. It has grossed more than $100 million to date.
Jan. 2, 2007: Schooling South Africa
The Oprah Winfrey Leadership Academy for Girls, which she launches in South Africa in 2007, is another philanthropic success. But the positivity surrounding the school is diminished when several students accuse a female employee of molesting them.
December 2007: Getting Political
Winfrey officially endorses Barack Obama before he even announces his candidacy for president. But her support of the Chicago-based senator reaches a fever pitch when she joins him on the campaign trail in late 2007. She takes a hit from female fans, who think she should have supported Hillary Clinton, but predictions of a major backlash within her core audience are overblown.
Nov. 19, 2009: Say It Ain't So!
Cue the tears: Winfrey announces on the air that she will end her show in 2011. She tells her audience, "I love this show. This show has been my life. And I love it enough to know when it's time to say good-bye. Twenty-five years feels right in my bones, and it feels right in my spirit. It's the perfect number — the exact right time."
Jan. 1, 2011: Her OWN Network
Now that her show has an end date, Winfrey throws herself into a new project: OWN, the cable network she launches in conjunction with Discovery Channel. After a huge opening weekend, ratings falter and Winfrey admits that the channel is "not where I want it to be."