It turns out that an FBI sting operation implicating a "Muslim Somali gang" that ran a teen-sex ring in at least three states was totally bogus, surely upending the lives of at least two dozen Somali and Ethiopian immigrants in the Minneapolis area.
Jabari Banks On A Potential Bel-Air Musical, Fresh Prince Cameos, & A Game of 'Which Aunt Viv?'
A court opinion (pdf) released last week showed that federal prosecutors in the case had no evidence of a child sex trafficking conspiracy beyond the testimony of two teenagers, one of whose testimony was likely fabricated with the help of a police officer, and the other who had a diagnosed mental illness and was off her medication, according to a report by Reason.com.
In initially announcing the bust in 2010, the FBI claimed that "between 2000 and 2010, members and associates of the gangs transported underage Somali and African-American females [Jane Doe 1 through Jane Doe 5] from the Minneapolis area to Nashville for the purpose of having the females engage in sex acts for money." The FBI also said that some of the victims were "13 years of age and younger."
Reason.com reports:
In reality, the operation—which led to charges against 30 individuals, sex-trafficking convictions for three, and an eight year legal battle—was a fiction crafted by two troubled teenagers, a member of the FBI's human-trafficking task force, and an array of overzealous officials. An opinion released this week by the 6th Circuit Court of Appeals shows that federal prosecutors had no evidence whatsoever to support their "child sex trafficking conspiracy" case outside the seriously flawed testimony of two teenagers, one of whom had "been diagnosed as insane and was off her medication."
G/O Media may get a commission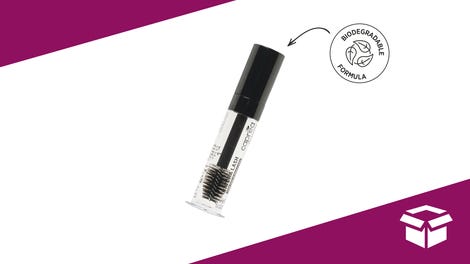 It's $8
20% Off Lash + Eyebrow Serum 2.0 - Caprea Beauty
The case apparently received a lot of attention at the time, and the FBI described it as its biggest human trafficking success to date.
Except it wasn't.
Reason.com reports that the case started in November 2008, when St. Paul, Minn., police officer and FBI sex trafficking task force member Heather Weyker went to check in on Jane Doe 2, who had been briefly incarcerated in juvenile detention earlier that year.
The parents declined to let Officer Weyker talk to their daughter, so Weyker began meeting with the girl at school in secret. Those meetings were recorded at least 30 times, resulting in thousands of pages of notes and transcripts. 
In 2012, Idris Ibrahim Fahra, Andrew Kayachith and Yassin Abdirahman Yusuf were found guilty of conspiracy to commit sex trafficking of children by force, fraud or coercion. The three men were also charged with child sex trafficking and attempted child sex trafficking. Six others were acquitted. A District Court overturned their convictions in late 2012, but the government appealed the decision.
Reason.com reports that the District Court had determined that Officer Weyker likely exaggerated or fabricated important aspects of this story, noting that Weyker's final reports frequently referred to sex for money, but those allegations were conspicuously absent from her handwritten notes, appearing only one time in thousands of pages. Jane Doe 2 testified under examination that Weyker had misstated facts in the reports, adding to and omitting things from her statements.
The District Court also caught Weyker lying to the grand jury and, later, lying during a detention hearing, among other serious infractions.
A second witness, Jane Doe 5, suffered from an undisclosed mental illness and was off her medication during the trial. "She did not know what day or month it was, she misidentified or could not identify many defendants, she contradicted herself repeatedly (on major issues, such as whether or not she had sex for money), and she argued with counsel over the smallest of details," according to the appeals court last week. 
As for the appeals court's decision affirming the acquittal of the three defendants, Reason.com reports the following:
Ultimately, the judges came away with "acute concern," based on a "painstaking review of the record," that the prosecution's entire case may be "fictitious" and the state's two primary witnesses "unworthy of belief." Both women "repeatedly contradicted, disavowed, and refuted their own testimony," the judges note, "while other portions of their testimony defied belief or were rendered implausible by indisputable contradictory evidence." Even if we take Jane Doe 2's testimony as true, "this looks less like an organized venture than a crime of opportunity, involving these criminally ambitious young men and this gullible (or, more likely, reckless or rebellious) young woman," the court states. 
But most people will never hear this part of this widely publicized case. They will most likely just remember the case of these young Somali and Ethiopian Americans who supposedly ran little girls across state lines for sex.
Read more at Reason.com.