Pee-wee Herman (born Paul Reubens) had a big adventure in 1985, but his blackest adventure happened in 1988.
A quite interesting revelation was unearthed via Twitter last Wednesday by Movie Promotional Merch Unlimited, and it had us all scratching our heads.
In the above picture, Pee-wee is proudly holding a plaque alongside Valeria Golino (his co-star in Big Top Pee-wee) and Arsenio Hall.

"Dear Pee-wee, life at the top is one big circus and we have selected you to become an honorary member of the Black Pack to join the rest of us brothers on this 21st day of July 1988," the plaque read.

G/O Media may get a commission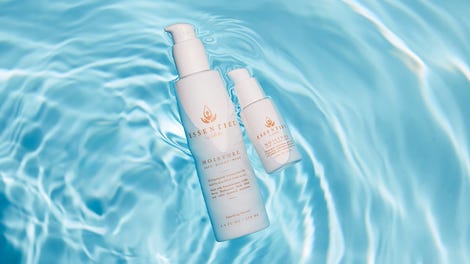 20% off
Essentiel by Adele
The signees? Eddie Murphy, Arsenio Hall, Robert Townsend, Paul Mooney and Keenan (Ivory) Wayans, also known as "The Black Pack."

Jigga, what?!

Let's back up a minute here and break down what "The Black Pack" actually is, just so the significance of this shit is entirely clear.

The clique, made up of successful black entertainers, was in the same vein as the 1960s Rat Pack, which consisted of Frank Sinatra, Dean Martin, Sammy Davis Jr., Peter Lawford and Joey Bishop. Specifically, though, the black-ass posse was a response to The Brat Pack of the 1980s—Emilio Estevez, Anthony Michael Hall, Rob Lowe, Andrew McCarthy, Demi Moore, Judd Nelson, Molly Ringwald and Ally Sheedy.

From a 1988 Vanity Fair article where Hall recalled the group's origins:

Arsenio took the floor.

"If we would stop raggin' on each other, talking about who's best and who ain't shit . . . "

Eddie: "I'm with that, man."

"Instead of this, come together," said Arsenio. "Why should we bicker when we could chisel a whole lot harder at success through unity?"

"Yeah," said a wag. "Nobody's gonna cast us in a John Hughes film."

"Nah," said Mooney. "They got the Brat Pack. And we're the Black Pack, homey."
So, you mean to tell me Pee-wee Herman officially received what is essentially the original cookout invite?! Is this where that wildly overused shit began?!

Speaking of cookouts, Pee-wee Herman was having himself a Hot Swirl Summer, taking the time to reminisce on the random-ass moment via Twitter in July.
From our family over at A.V. Club:

While it was clearly a stunt to help promote Reubens' and Golino's Big Top Pee-wee—the photo comes from the premiere—the context remains deliriously unclear. Nobody from the Black Pack is in the movie, per IMDB—though we'd like to note that Dustin Diamond and Benicio Del Toro are—and there's little online to suggest what the link might be, outside of Reubens' Herman having guested on Hall's talk show.
Along with the context of the picture, I just need to know one thing—does Pee-wee Herman like sugar or butter on his grits?