Bill Cosby: Then
Heathcliff was the jazz-loving, pinochle-playing and fix-things-until-they-were-broken-just-a-little-bit-more (remember that doorbell?) husband and father of the Huxtables. He was always giving his children some life lessons. But also, he was always, always showing so much love to his dear wife, Clair.
Bill Cosby: Now
Earlier this year, NBC announced that Cosby would return to the network in a family comedy. Last year, he hosted his own stand-up-comedy special titled Bill Cosby: Far From Finished. In 2009, he talked exclusively to The Root about the 25th anniversary of The Cosby Show. After the show, the comedian and actor produced several TV series, including The Cosby Mysteries, Cosby and Little Bill. Always keeping up with the times, he's even on Twitter. You can follow him here.
Phylicia Rashad: Then
G/O Media may get a commission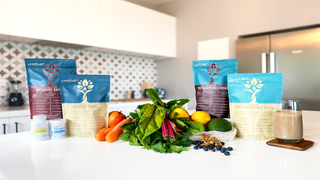 Clair Huxtable is one of our all-time favorite television mothers in history. She was sharp, poised, beautiful and always ready with that "motherly" look — the "if you say one more thing or move a muscle" face that will whip any kid into shape. It's exactly why Cosby wanted her to play his wife.
Phylicia Rashad: Now
At the 2014 BET Awards, Rashad paid tribute to legends Maya Angelou and Ruby Dee. Last year, Rashad co-starred on the short-lived NBC series Do No Harm. In 2012, she starred in the all-black TV-movie version of Steel Magnolias as Clairee (Olympia Dukakis' character in the original movie) on Lifetime. In 2010, she appeared in three films: Frankie & Alice, Just Wright and For Colored Girls.
Sabrina LeBeauf: Then
Sondra Huxtable was the eldest child of the Huxtable clan. She was the smart, driven and, for the most part, rational child of the family. However, it was very hard for the Huxtables to understand why she was so in love with Elvin, why they'd decided to live in this dump of an apartment and then, later, why she would drop out of law school to open a wilderness store.
Sabrina LeBeauf: Now
LeBeauf currently lives in Asheville, N.C., and works as an interior designer, according to her Twitter page. In recent years, she's appeared onstage with the Shakespeare Theatre Co. in a production of Love's Labour's Lost. In 2004, she appeared on another Cosby television show, Fatherhood, opposite Blair Underwood, about the Bindlebeep family.
Lisa Bonet: Then
Denise Huxtable was the eccentric daughter whom every young Cosby fan either wanted to be like or be with. She was even a budding fashion designer! Well … she made one really terrible knockoff. After she went off to college — and to a different world — she was mostly off the series until she returned with her Navy man, Martin Kendall.
Lisa Bonet: Now
Bonet has taken up a bit of work in 2014. Earlier this year, she portrayed Rosa Parks on Comedy Central's Drunk History and had a recurring role on the Sundance Channel's The Red Road with her husband, Jason Momoa. In 2008, she appeared on the TV series Life on Mars as Detective Maya Daniels. And in the early 2000s, she was in a few movies, including Enemy of the State and Biker Boyz. Her daughter with ex-husband Lenny Kravitz, Zoë Kravitz, is also a successful actress.
Malcolm-Jamal Warner: Then
Theo, the only son of Cliff and Clair, struggled in school, struggled to keep his room clean, but swore he could make it on his own at a really early age. (Cliff set him straight in this episode.) And later in the first season, he got a real-life lesson in living, courtesy of the whole family.
Malcolm-Jamal Warner: Now
Warner has bounced around a few TV series in the past few years, including Key & Peele, The Michael J. Fox Show and Major Crimes. Soon, fans of FX's Sons of Anarchy will see Warner in a new light, as a bad-boy lieutenant in the Grime Bastards Motorcycle Club. In 2011, he starred opposite Tracee Ellis Ross on BET's Reed Between the Lines, a sitcom based on two professionals trying to raise a family. (Sound somewhat familiar?)
Tempestt Bledsoe: Then
Vanessa was the fourth child of Cliff and Clair. She was an excellent student but a terrible clarinet player. She was also always asking for a dog and bickering with Rudy and Denise. But even though Vanessa did well in school, don't forget when she got too drunk at a party while playing the alphabet game.
Tempestt Bledsoe: Now
Bledsoe has had a few recurring roles in the past few years, including on Guys With Kids and The Replacements. In 2009, she took the reality-show route and appeared with her beau, Darryl M. Bell—yes, Ron Johnson from A Different World—on Househusbands of Hollywood. A few years after The Cosby Show ended, she hosted her own talk show called The Tempestt Bledsoe Show.
Keshia Knight Pulliam: Then
Little Rudy Huxtable was supposed to be played by a boy until Pulliam stole the hearts of Cosby and the casting agents. (She also stole the role from Jaleel White.) Rudy came of age on the show, and a couple of her most memorable moments were when she sang "(Night Time Is) the Right Time" and "I Got the Feeling."
Keshia Knight Pulliam: Now
Last year, Pulliam appeared in a movie for Up TV called The Love Letter. She also competed in a diving competition on ABC's Splash. After graduating from Spelman College in 2001, she appeared in several movies, including Beauty Shop, The Gospel and Madea Goes to Jail. From 2007 to 2012, Pulliam starred in Tyler Perry's House of Payne on TBS.
Raven-Symoné: Then
Olivia entered the Huxtable house in 1989 as the cute, fresh-faced daughter of Martin Kendall. With Rudy in her early teens, Olivia provided all the "aww-ain't-she-cute" moments in the series' final seasons.
Raven-Symoné: Now
This month she made her first public appearance with her rumored girlfriend at a charity event in Atlanta; the actress came out on Twitter in 2013. In 2012, she made her Broadway debut as Deloris Van Cartier in Sister Act. From 2003 to 2007, she starred in the Disney Channel's That's So Raven. Through her work for Disney alone, which also includes The Cheetah Girls, Raven-Symoné has made her mark as an influential young actress in Hollywood.
Geoffrey Owens: Then
Elvin didn't make the best first impression to the Huxtables. He was clearly a male chauvinist in the early episodes and was always butting heads with Sondra. And how could you forget when Clair read him from head to toe in this scene?
Geoffrey Owens: Now
Since The Cosby Show, Owens has worked steadily — including appearances on TV series such as That's So Raven, Law & Order: Special Victims Unit and ABC's The Secret Life of the American Teenager. Owens also had a small cameo in an episode of HBO's The Leftovers this season.
Joseph C. Phillips: Then
Lt. Martin Kendall swept Denise off her feet while she was in Africa, but ever the rebel, Denise didn't tell her parents until she returned to Brooklyn as Mrs. Martin Kendall. And if you're a true, die-hard fan of the show, you'll remember that Phillips earlier appeared in an episode as a suitor of Sondra.
Joseph C. Phillips: Now
Since his time on The Cosby Show, he's had roles on several hit TV series, including The District, General Hospital and The Young and the Restless. He's a conservative commentator and writer and his work can be seen on Townhall.
Erika Alexander: Then
Cousin Pam was Clair's distant cousin who came to live with the Huxtables after her mother had to move to California. She wasn't too fond of the Huxtable rules at first — they ran a tight ship — but she eventually became just another member of the family.
Erika Alexander: Now
Earlier this year, Alexander had a recurring role on BET's Let's Stay Together and has appeared on several shows in the past few years, including The Magic City, Last Man Standing and Suits. In 2013, Alexander wrote a script for an episode of Mad Men that featured black characters. (It never aired, but she wanted to "incorporate the 'difficult other' organically into the storyline.") And of course, we know her as the colorful Maxine Shaw, attorney-at-law, on Living Single from 1993 to 1998. In 2010, she had a recurring role on In Plain Sight as Theresa Simmons.
Earle Hyman: Then
Russell Huxtable was Cliff's trombone-playing father. Watch this episode when he tries to get his trombone-playing chops back in order to perform with his old band.
Earle Hyman: Now
In 2001, he appeared in a TV series called Twice in a Lifetime. And in 1997, he appeared in an episode of Cosby's '90s sitcom, Cosby.
Clarice Taylor: Then
Anna Huxtable was Cliff's loving mother. She had a recurring role as the character David's (Northern Calloway) grandmother on Sesame Street from 1976 to 1990.
Clarice Taylor: Now
Taylor, who died last May of heart failure at age 93, last appeared on-screen in 1998.
Deon Richmond: Then
"Buuuuuuuddd" was Rudy's best friend whose brother knew everything there was to know about women and relationships. As they grew up, Rudy started calling him by his real name, Kenny, and he was insanely jealous of Rudy's relationship with Stanley (Merlin Santana) — so much so that he tried to make Rudy jealous with another woman.
Deon Richmond: Now
Richmond appeared on the last season of USA Networks' Psych in early 2014. After The Cosby Show, Richmond went on to play opposite Tia and Tamera Mowry on Sister, Sister as Tamera's boyfriend Jordan. In 1999, he played Greg — a high school student who was always daydreaming about dating the hottest girl in school and becoming a success — in the movie Trippin'. You might remember seeing him in Not Another Teen Movie or Scream 3 in the early 2000s.
Carl Anthony Payne II: Then
Cockroach was Theo's right-hand man. They studied Shakespeare together and got into snowball fights together, and thanks to Cockroach, Theo saved himself a bit of humiliation. (Remember when Cockroach shaved himself "bald"?) Interestingly, Payne was later fired from the show because he refused to cut his hair.
Carl Anthony Payne II: Now
Payne has been pretty busy in the last several years. He's appeared in several TV series and TV movies, including For Richer or Poorer, The Game and last year's VH1 movie special CrazySexyCool: The TLC Story as L.A. Reid. But his most notable role has been as Cole Brown, the dim-witted, colorful-hat-wearing, Pacer-driving friend on Martin.
Michelle Thomas: Then
"Justine! Justine!" Justine was Theo's love interest while he was in college. When they broke up, Cliff taught Theo a lesson in heartbreak through the blues. Thomas and Warner dated in real life.
Michelle Thomas: Now
In the mid-'90s, Thomas played opposite Jaleel White on Family Matters as the zany and lovestruck Myra Monkhouse, girlfriend of Steve Urkel. She also had a recurring role on the Young and the Restless as Callie Rogers. Thomas was diagnosed with stomach cancer and died in 1998 at the age of 29. Malcolm-Jamal Warner was reportedly at her bedside. (Random fact: Her father, Dennis D.T. Thomas, is a founding member of Kool and the Gang.)
Dondre T. Whitfield: Then
Need we say more than "Robert"? Vanessa couldn't get enough of Robert Freeman and was even able to record a song with Stevie Wonder to profess her love.
Dondre T. Whitfield: Now
Whitfield has had a steady career in Hollywood since stepping onto the scene in the late 1980s. His credits include Between Brothers, All My Children and, of course, Girlfriends, as Joan's sex-addict boyfriend, Sean. Last fall, he had a recurring role in ABC's Mistresses. In 2012, he had a recurring role on ABC Family's Make It or Break It and appeared on the short-lived ABC drama The Event in 2010.
Karen Malina White: Then
Charmaine Brown was Cousin Pam's smart, fast-talking friend. And she loved her some Lance (Allen Payne). After her short stint on Cosby ended, she went on to co-star in A Different World. In 1994, she played Jewel, Jazz's girlfriend-turned-wife, on The Fresh Prince of Bel-Air. In the late '90s and early 2000s, she co-starred with a fellow Cosby alum, Malcolm-Jamal Warner, in Malcolm & Eddie.
Karen Malina White: Now
You may have seen White on a few TV series in the past few years, including The Mentalist and Southland, and she will appear in an episode of ABC's upcoming Shonda Rhimes-produced series How to Get Away With Murder. She was also the voice of Penny Proud's loud, blond friend, Dijonay Jones, in The Proud Family. In 2011, she appeared in two short films: Kissed by the Devil and Aurora Borealis.
William Thomas Jr.: Then
Surprise, Vanessa's engaged! Enter Dabnis Brickey, Vanessa's late-20-something fiance whom she met at college. After deciding they weren't ready to be married, they played the "just friends" card throughout the rest of the series. Thomas had also previously appeared alongside Keshia Knight Pulliam and Phylicia Rashad in the television movie, Polly, in 1989. Random fact: He has the same name as the actor who played Buckwheat.
William Thomas Jr.: Now
After The Cosby Show, Thomas had a few one-off appearances on television shows including The Fresh Prince of Bel-Air, Star Trek: The Next Generation and Hangin' With Mr. Cooper. He was last seen on-screen in The Bold and The Beautiful, in which he had a recurring role as a worker for the Immigration and Naturalization Service. He's now an ordained minister in Burbank, Calif.
Peter Costa: Then
Peter was always running away from something, wasn't he? He was Rudy's childhood best friend and seemed to always get outta Dodge whenever trouble was lurking. He was also the only boy allowed at Rudy's sleepover. (Watch for the Alicia Keys cameo.)
Peter Costa: Now
Costa will probably forever be known as Rudy's silent friend — after his stint on The Cosby Show, he didn't appear in other TV shows or movies. But he didn't give up entertainment. He's a percussionist in three bands: Torrential Downpour, PT Grimm and Kreptatka Bar Band.
Merlin Santana: Then
Stanley was one of Theo's students who was having reading problems, and he was also the apple of Rudy's teenage eye.
Merlin Santana: Now
After playing Rudy's boyfriend, he appeared as Steve Harvey's student, Romeo, on The Steve Harvey Show for six seasons. You may also remember him in the short-lived series Under One Roof, with James Earl Jones and Vanessa Bell Calloway. In 2002, Santana was murdered while sitting in a car in California. He was 26.
Mushond Lee: Then
Lee's first on-screen role was in Lean on Me, in which he played Karen Malina White's boyfriend. The next year, he gained a recurring role as Slide, Cousin Pam's on-again, off-again boyfriend.
Mushond Lee: Now
After his recurring role on The Cosby Show, Lee had a somewhat steady career in Hollywood. Remember him on the short-lived soap opera Sunset Beach? If not, you might remember him as an FBI agent in Charlie's Angels: Full Throttle in 2003.
Allen Payne: Then
Charmaine looooved her some Lance. He was thoughtful, charming and somehow managed to keep up with Charmaine's gift of gab. But the couple later broke up in an episode of A Different World, where he couldn't even get on the train to see her face-to-face to end the relationship.
Allen Payne: Now
Most recently, Payne starred as C.J. Payne in Tyler Perry's House of Payne on TBS. After The Cosby Show, he appeared in several films, including Jason's Lyric, Vampire in Brooklyn, Double Platinum and Crossover.

Like The Root on Facebook. Follow us on Twitter.