Saaret Yoseph is a writer and Assistant Editor at TheRoot.com. She manages and blogs for \"Their Eyes Were Watching …\"
The Talented Tenth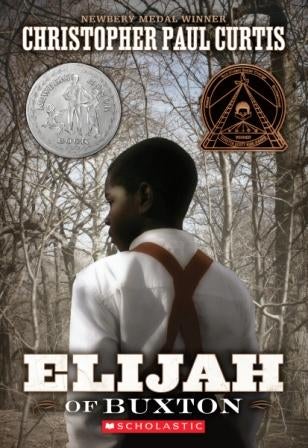 As a mainstay in the publishing world, the Coretta Scott King Book Awards has a full and rich tradition of recognizing the best literature for young people created by African-American writers and illustrators. The honored books are of the highest literary and artistic quality and share the universal themes that celebrate the humanity of all. On the journey of 40 years of history, the awards have also introduced, promoted and encouraged some of the most remarkable creative talent in the field of children's publishing.
BOOKS ON THE ROOT: How does inspiration sound?
Captions by Deborah Taylor
A Picture's Worth a Thousand Words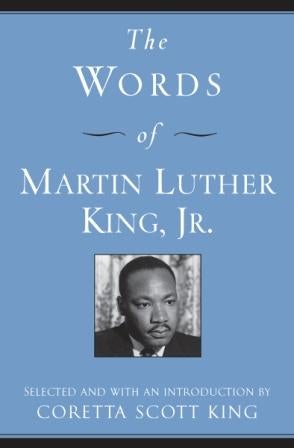 The first book to be honored in 1970 was a biography of the man who inspired the award: Dr. Martin Luther King Jr.: Man of Peace by Lillie Patterson.
A decade later, illustrators began to receive recognition. Book artist Jerry Pinkney won the most Coretta Scott King Book Awards for illustration to date and writers who had established themselves in the adult market were compelled to write for younger readers.
The 1980s also made room for a special citation to Coretta Scott King in 1984 for her compilation of The Words of Martin Luther King Jr.
READ MORE ON CORETTA'S READING RAINBOW
Voice and Tone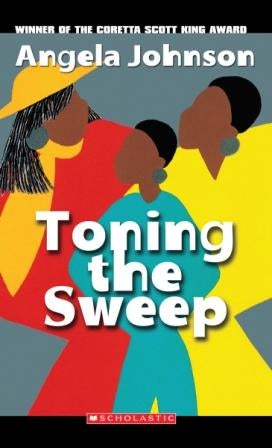 By the 1990s, the Coretta Scott King Book Awards Committee was looking exclusively at books from children's publishing community. As interest in African-American artists and books grew, the world readied itself to hear and learn more about the African-American experience, past and present.
The novels recognized during this era demonstrated a high level of sophistication in the storytelling and literary aspects. Angela Johnson received her first, in a string of author awards for Toning the Sweep, a poetic multigenerational story of loss and reconciliation.
FELICIA PRIDE: Are the Coretta Scott King Book Awards Racist?
Forging a Path
Sharon M. Draper would begin her tenure as a multiple winner with Forged by Fire, a hard-hitting novel about a young man struggling with the gritty side of urban life. Rita Williams-Garcia used her considerable talent to uncover the humanity of a streetwise teen mother in Like Sisters on the Homefront. 
Books delved further into the deeply rooted African-American tradition of storytelling. Two unique story collections that were spotlighted include: Dark Thirty: Southern Tales of the Supernatural by Patricia C. McKissack (1993 winner) and Her Stories by Virginia Hamilton (1996 winner).
BOOKS ON THE ROOT: What if we ruled the literary world?
Family Affairs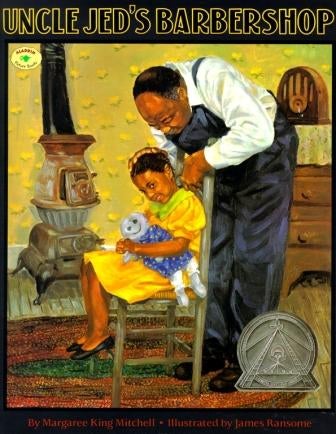 The illustrator awards during the 1990s saw established artists bringing new energy to the field. The illustrators, like the authors, were interpreting difficult issues of African-American life, but in a picture-book format.
Faith Ringgold burst onto the children's book community with Tar Beach (1992 winner), a story that did not shy away from harsh economic realities even as it celebrated the bond of family. Similar in theme but with strong oil paintings and a totally different medium was Uncle Jed's Barbershop, illustrated by James Ransome (1994 honor).
YVONNE BYNOE: Remembering Mama
A Unique Legacy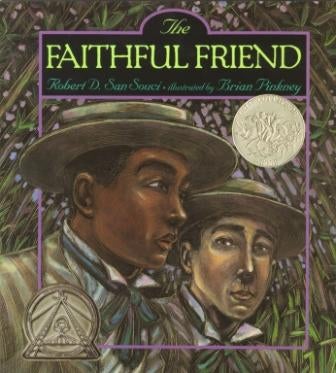 Another generation in the Pinkney illustrator clan came to the forefront as Brian Pinkney deployed his unique scratchboard technique to enliven Sukey and the Mermaid (1993 honor) and The Faithful Friend (1996 honor), stories from the folk culture of South Carolina and the Caribbean.
Brave New Art World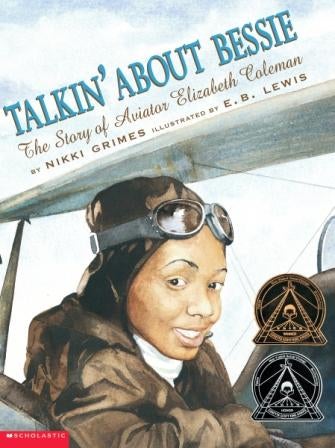 The current century has seen a proliferation of new artistic talent. Brian Collier's brilliant use of collage technique earned him the illustrator award for his first book, Uptown (2001 winner). Watercolorist E.B. Lewis was honored for his depiction of aviator Bessie Coleman in Talkin' About Bessie: The Story of Aviator Elizabeth Coleman (2003 winner). R. Gregory Christie presented an expressionistic style to honor awardees Only Passing Through: The Story of Sojourner Truth (2001 honor) and Brothers in Hope: The Story of the Lost Boys of Sudan (2006 honor).
COLSON WHITEHEAD: Will post-black lit e-race literature?
A Decade of Depictions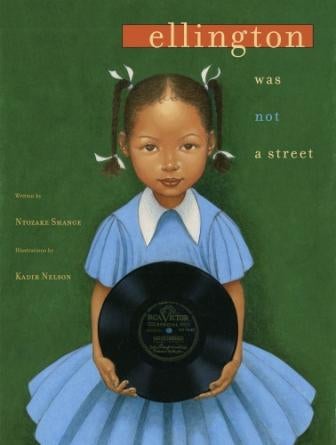 Despite the explosion of moving art published in recent years, there is no doubt that the illustrator of the decade is Kadir Nelson.  Nelson's dramatic illustrations in Ellington Was Not a Street (2005 winner) and Moses: When Harriet Tubman Led Her People to Freedom (2007 winner) were arresting. Ironically, it was Nelson's writing in We Are the Ship: The Story of Negro League Baseball that garnered the Coretta Scott King Book Award in 2009. However, his bold illustrations did not go unrecognized by the committee, as he received an illustrator honor as well.

NELSON GEORGE: Seeing shadows in art, place and life.
The Pros of Poetry
The amazing power of poetry was also on full display during this period. Marilyn Nelson, an established adult poet, brought her considerable talents to the field and received a honor recognition for three of her unique collections: Carver: A Life in Poems (2002), Fortune's Bones: The Manumission Requiem (2005) and A Wreath for Emmett Till (2006).
Storytelling Masters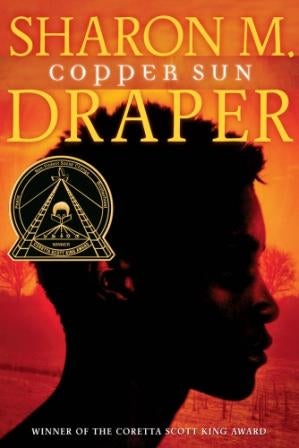 The success of series like Harry Potter caused the middle grade and young adult market to explode. As a result, novels addressing teen issues and coming-of-age stories have become more readily available. Miracle's Boys (2001 winner), Jacqueline Woodson's novel of three brothers struggling to remain a family in the face of tremendous loss, further demonstrated her mastery of storytelling with spare lyrical prose. Two accomplished, yet very different depictions of slavery were explored in Sharon M. Draper's Copper Sun (2007 winner) and Christopher Paul Curtis' Elijah of Buxton (2008 winner).
FELICIA PRIDE: A White House Poetry Jam Session?