Set It Off, the bank-heist thriller starring Jada Pinkett Smith, Vivica A. Fox, Queen Latifah and Kimberly Elise, debuted 20 years ago on Nov. 6. The film, directed by F. Gary Gray, grossed more than $41 million at the box office and received positive reviews; some critics compared it to Thelma & Louise. Take a look at the cast and see what they've been up to for the past two decades.
F. Gary Gray, Then
One year before, F. Gary Gray directed the cult classic Friday. In the '90s he directed several R&B and hip-hop music videos, including Dr. Dre's "Keep Their Heads Ringin'," Barry White's "Come On" and TLC's "Waterfalls."
F. Gary Gray, Now
G/O Media may get a commission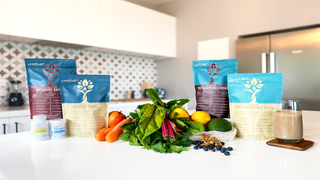 Most recently, Gray directed the critically acclaimed N.W.A biopic Straight Outta Compton. He's currently working on the eighth installment of the Fast and Furious franchise.
Blair Underwood, Then
Keith was a high-powered executive at a local bank who fell for Stoney, putting her in a bind when her crew later decided to rob the bank. That same year, Blair Underwood starred as Jackie Robinson in the TV movie Soul of the Game.
Blair Underwood, Now
Underwood is set to star in an upcoming ABC show, Broken, as a hot, ruthless lawyer (just like his L.A. Law days!). He recently had a recurring role on ABC's Quantico.
Charles Robinson, Then
Nate Andrews was a skeevy "friend" of Stoney's who lent her money in exchange for sex, to give to her brother for college. In the mid-'90s, Andrews appeared in several TV shows, including The Fresh Prince of Bel-Air, The John Larroquette Show and In the House.
Charles Robinson, Now
Robinson hasn't appeared in movies or TV much in the last few years, appearing in one episode of 30 Rock, as himself. He has appeared in several commercials over the years. In the late '90s he had a recurring role on ABC's Home Improvement.
John C. McGinley, Then
Detective Strode was determined to bring down the crew. He was linked to so many of the problems the girls faced, including Stoney's brother's death and Frankie's firing. But in the end, he spotted Stoney on the bus and let her evade arrest. John C. McGinley appeared as an officer in two previous films in the mid-'90s: Seven and Car 54, Where Are You? He also had a memorable role in the 1986 Vietnam film Platoon.  
John C. McGinley, Now
You probably last remember McGinley for his role in the Jackie Robinson biopic 42. Since his appearance in Set It Off, he's appeared in several TV series, including Scrubs and Office Space.
Chaz Lamar Shepherd, Then
Stevie was Stoney's younger brother, who was graduating from high school and hoping to go off to college. But Stevie was caught in police crossfire and died while officers were seeking suspects in a robbery. Although he didn't spend much time on-screen, this role was one of Chaz Lamar Shepherd's first major big-screen roles.
Chaz Lamar Shepherd, Now
Shepherd has a recurring role in Haters Back Off, which was released on Netflix in October. Fans of The Game may remember him as Trey Wiggs. Shepherd has taken up a new passion in the last several years: singing. He is currently on tour in Love Jones the Musical.
Thomas Jefferson Byrd, Then
Luther ran the janitorial-service company that the crew cleaned buildings for. He treated the girls very poorly and ultimately stole their heist money just before they were going to end their run. Thomas Jefferson Byrd appeared in several Spike Lee films in the '90s, including Clockers, Girl 6 and He Got Game.
Thomas Jefferson Byrd, Now
Most recently, Byrd appeared in Spike Lee's Chi-raq, Da Sweet Blood of Jesus and Red Hook Summer.
Jada Pinkett Smith, Then
Stoney was initially hesitant to join the robbery plan but signed on after her brother was gunned down by police in a case of mistaken identity. She's the only one who survives after the others die in shootouts with the police. 1996 was a big year for Jada Pinkett Smith—she also starred opposite Eddie Murphy in the blockbuster hit The Nutty Professor.
Ella Joyce, Then
Detective Waller was one of the officers who helped bring down Cleo and her crew. Ella Joyce was previously known for her role as Eleanor on the Fox sitcom Roc.
Ella Joyce, Now
This year, Joyce co-starred in Nina with Zoe Saldana and David Oyelowo. In late 2015 she appeared in an episode of Being Mary Jane. Joyce runs Ms. Thing Productions, and when she's not on TV, she's directing dance classes! Watch as she leads this fitness class.
Jada Pinkett Smith, Now
Smith is a co-star on the hit Fox series Gotham as Fish Mooney, who was resurrected this season. In January, Smith caused a stir when she told African Americans not to expect recognition from others after the all-white Oscar nominations were announced. In the last few years, she has taken an active role in the fight to end human trafficking.
Vivica A. Fox, Then
Frankie's firing at a local bank is what sparked the girls' operation in the first place. She witnessed a robbery and believed that she and her friends could get away with it, too. 1996 was also good to Vivica A. Fox: She starred opposite Will Smith in Independence Day.
Vivica A. Fox, Now
Fox has a recurring role on the Fox hit drama Empire as Cookie Lyon's bougie sister, Candace. In June 2015, she reprised her role as Jasmine Hiller in the sequel to Independence Day. Although Fox has several films in the works, much of her press over the last few years has revolved around her feud with former flame 50 Cent.
Queen Latifah, Then
Cleo became the leader of the crew, suggesting that they rob banks to get out of the projects. Her penchant for good music while on a heist is what led to the crew's downfall. Set It Off was Queen Latifah's first major big-screen role after she had appeared for years on Fox's Living Single.
Queen Latifah, Now
Latifah is currently filming Girl Trip with fellow Set It Off cast member Jada Pinkett Smith. This year she was recognized as a "queen" of hip-hop on VH1's Hip Hop Honors awards show. In 2015 she was nominated for Outstanding Lead Actress in a Limited Series or Movie and won her first-ever Emmy as an executive producer for HBO's critically acclaimed biopic Bessie, in which she also starred as the legendary blues singer. She also starred as the Wiz in the live TV musical. Next up for the Queen? She's working on a TV show with producer Lee Daniels called Star.
Kimberly Elise, Then
T.T. was the struggling single mother who would do anything to provide for her son. She reluctantly joined the plan to rob banks but signed on after child-protective services took her child. This was Kimberly Elise's theatrical debut.
Kimberly Elise, Now
Elise is currently starring as Sloane Hayes in VH1's Hit the Floor, and she is slated to appear in the upcoming holiday comedy Almost Christmas. She also runs a natural-living website where she writes about health and wellness.