Here's a #ThrowbackThursday we didn't see coming: Reliably preppy retailer Banana Republic inspired some laughs worthy of a Chappelle's Show episode Thursday with a hilarious in-store styling choice in its BR Men's collection. We're not sure if it was intentional (we're guessing not), but the pairing of a navy blue hooded sweatshirt under a khaki jacket closely resembled the favored wardrobe of one of Dave Chapelle's most famous characters, lovable crackhead Tyrone Biggums.
The crackhead-chic ensemble caught the eye of stand-up comedian and Comedy Central writer Curtis Cook, who, in true form, cracked a joke in a now viral tweet. And the hits just kept coming:
G/O Media may get a commission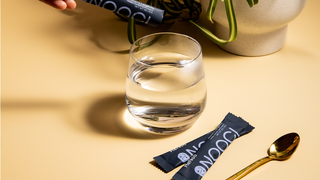 While we'd love to believe this was the work of an especially bored retail associate with a great sense of humor, the likelihood is that the brand was simply trying to build on the momentum of spotting Cleveland Cavalier Kevin Love wearing a similar ensemble after Saturday night's Game 3 of the Eastern Conference semifinals. As for Love's inspiration? Well, good thing he didn't wear the hat.
That said, we tweeted Banana Republic to see if they had any comment on the comedy they inspired; hopefully, they saw the humor in it, too. As for Cook? We'll be keeping our eye on him for more biting social commentary and sartorial sarcasm.