For nearly 20 years, no one in media knew more about R. Kelly's trail of alleged abuse then journalist Jim DeRogatis. Now, with his forthcoming book, Soulless: The Case Against R. Kelly, DeRogatis tells the story behind his explosive reporting—and why, for nearly 20 years, few people seemed to listen to black women and girls who said Kelly was a predator.
The book will be launched in New York City on June 4 with a discussion featuring DeRogatis and #MeToo creator Tarana Burke, who recently appeared in the landscape-shifting dream hampton documentary, Surviving R. Kelly. The 6-hour film released earlier this year is widely credited with turning the tide against the R&B hitmaker, who for years seemed to glide past allegation after allegation. Cultural critic Jamilah Lemieux, who also participated in the documentary, will be joining Burke and DeRogatis for the discussion.
As a reporter for the Chicago Sun-Times, Kelly's hometown newspaper, DeRogatis spent years documenting accusations of Kelly's apparent predatory behavior, work that eventually led to the former music critic receiving a sexual videotape showing R. Kelly and a 14-year-old girl. The video would become the centerpiece of R. Kelly's 2008 child pornography trial, where he was acquitted in part because the victim in the video refused to testify.

Still, even as media attention around Kelly's reported abuses died down, DeRogatis stayed reporting out the story, spending nearly another decade talking to survivors about the R&B hitmaker's alleged abuses. Soulless tells the story of this reporting, but also explores the ways Kelly was enabled by celebrity media and the music industry, whom DeRogatis has frequently called out for not taking the sexual assault claims of black women seriously enough.
DeRogatis is expected to discuss these issues with Burke and Lemieux next month. Both women have spoken out in the past about Kelly's case—how it was covered (and ignored), and why the black woman survivors were so easily overlooked by the industry, the media, and Kelly's fans.
G/O Media may get a commission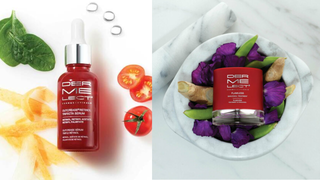 Save $19
Retinol Renewal Kit
Speaking to PBS' Christine Amanpour earlier this year, Burke, who consistently advocates on behalf of sexual assault survivors of color, said people were more invested in Kelly's money and fame than they were in the lives of the black women and girls.
"One hundred percent of the women and girls who are accusing R. Kelly are black and Latina. And we have seen historically that our claims, particularly around sexual violence and physical violence are often falling on deaf ears," Burke said.
"[He] was abusing a group of people that generally get left behind."
For his part, DeRogatis still gets enraged when talking about the long silence that surrounded—and protected—Kelly. In conversation with The New York Times in January about the lack of reporting on Kelly DeRogatis shouted at a reporter, "Where was everybody else?"
DeRogatis continued: "I wanted everybody in the world to write about this."