Updated Thursday, May 18, 2017, 10:47 a.m. EDT: Editor's note: According to Tamera Mowry-Housley, she did an interview with XoNecole (or Cocoa Fab) and was misquoted. We apologize for any confusion.
Earlier:

Tamera Mowry-Housley, half of the duo from Sister, Sister fame, has some interesting, and some may say archaic, views about dating and marriage.
In an interview with XoNecole, Mowry-Housley indicated that she thinks women need to be more refined in order to catch a man. And that once women catch him, they better not shack up with him, or give him the goods.
The actress, who lost her virginity at age 29, says that men want a woman who is different and stands out from the crowd.
G/O Media may get a commission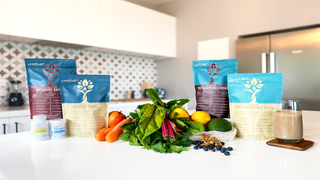 "Like my grandmother always said, 'Dare to be different,'" said the actress. "While it's popular these days, consider being different from all of the overly sexy, turnt up girls. Guys want someone who stands out from the crowd. Remember, there's a huge difference between wifey and wife! Don't get it twisted."
Mowry-Housley went on to state that she's quite conservative when it comes to relationships and doesn't think people should live together before marriage because they should save that experience for marriage. Also, if women start having sex with a bunch of people before they find their spouse, then what's left to share with the spouse?
"If you start having sex at such a young age, by the time you're in your 30s and 40s, it's old. And you're trying many different ways to keep it new," said Mowry-Housley. "I wanted to experience all of that once I got married and living with my husband."
Well, congrats to Mowry-Housley for being a chaste girlfriend and scoring a role as a Fox News commentator!