If you were off Twitter last night, consider yourself blessed—but also, apologies for what I'm about to share with you. If you were on Twitter and witnessed this unabashed display of messy, let's take this time to unpack and commiserate together.

Tuesday night, Azealia Banks, eager to get her unverified Twitter account popping again and seemingly unencumbered by any actual bookings, decided to revisit her beef with singer Lana Del Ray.
"This will certainly drawn [sic] attention to this #CHEAPYXO account," Azealia wrote. She followed that up by sharing a picture of Lana Del Ray, with a caption that dragged the singer for having a literal smidge of arm fat.
G/O Media may get a commission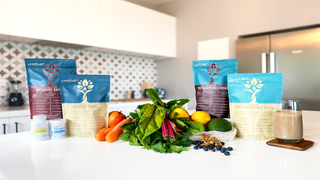 Now, why would Azealia have Lana Del Ray in her sights on this particular weeknight, you ask (other than the fact that neither was attending the American Music Awards this year)? It harks back to a response the "Summertime Sadness" singer posted to a Kanye West Instagram photo: the one of him wearing a MAGA hat.
"Trump becoming our president was a loss for the country but your support of him is a loss for the culture," wrote Lana, who sang at Kanye's wedding in 2014. "I can only assume you relate to his personality on some level. Delusions of grandeur, extreme issues with narcissism.
"If you think it's alright to support someone who believes it's OK to grab a woman by the pussy just because he's famous-then you need an intervention as much as he does," she added.
Azealia took exception to the comments, which she took as performative (in later tweets, she would add that she happily reconnected with 'Ye recently).
But for a week and a half, Azealia's criticism of Lana went exactly nowhere. Which brings us here, to Azealia's latest, seemingly strategic body-shaming provocation and Lana Del Rey's "well, that escalated quickly"-ass response (and violation of social media commandment No. 2: "Don't feed the trolls").
"U know the addy. Pull up anytime. Say it to my face. But if I were you-I wouldn't," wrote the "Summertime Sadness" singer in a direct response to Banks.
Lana Del Pull Up doubled down, employing the use of the double-negative to emphasize she was serious about this whole "run up, get done up" business.
Lana also hinted at the pair's former friendship and Azealia's potential to be "the greatest female rapper alive."
Meanwhile, Azealia kept expounding on all the vulgar ways Lana could exercise her arms, which I won't repeat here because it's unnecessarily crude and misogynistic, and because, well, Azealia was doing the most on the timeline in general.
In the interest of time and everyone's sanity, here's a bulleted rundown of everything else Azealia tweeted on Tuesday night.
Reignited a dormant "beef" with Lana Del Rey
Celebrated the fact that Lana Del Rey gave her attention, boosting her Twitter following to (squints) 30,700 Twitter followers
Promoted "Anna Wintour," an actual banger
Threatened to sue Lana Del Rey for "the pull up" tweet
Retweeted a seal video
Retweeted lots of Elon Musk
Retweeted a celebratory post of Cardi B—another female artist Azealia has feuded with—winning an American Music Award
Shared a video of herself with her tatas out. Like, her whole tatas. And a bunny face filter.
I'm not a fan of idly speculating about people's mental health—which Lana made her own dig about with regard to Azealia. I'll leave that to people more qualified to make those judgments.
To be clear, nobody came out of this looking particularly good—and it's necessary to point out that Lana's "you don't want that smoke"-esque tweets would likely read very differently coming from a black artist.
But it's worth noting that this social media drama has always been the Azealia's M.O.: dropping inflammatory comments about other artists and personalities, relishing the ensuing mess like a pig in slop, and then retreating back to playing the victim. It's this backwards (and certainly calculated) idea of brand management that has always tripped Banks up.
She's undoubtedly talented. The broad strokes of her critiques, which frequently draw attention to how colorism and misogynoir manifest in the entertainment industry, ring true. But where Azealia so frequently fails is wrapping those critiques in cheap bullying; Azealia has no problem weaponizing misogyny when it benefits her, which is to say, when it gives her the sort of social boost she clearly thirsts for.
Azealia has so much in the way of talent and smarts that free time shouldn't be an issue for her; and yet, here we arrive again, where Azealia's hottest commodity isn't her bars, but messiness.

Which brings us to social media commandment No. 1, the most overlooked and underappreciated rule of all: Never tweet.