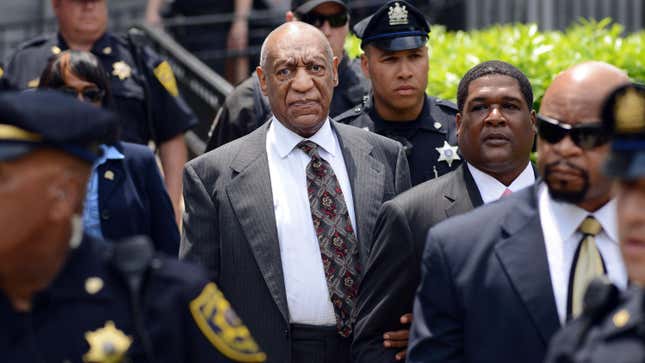 It looks like the highest court in the land, a.k.a The Supreme Court, has made its decision when it comes to its potential involvement in the Bill Cosby sexual assault.
Small Town Horror Story: The Vietnam Veteran Who Refused To Leave A Man Behind
On Monday, the court "rejected a petition to take up the case" with no explanation, according to CNN. This means that the ruling the Pennsylvania Supreme Court came to, which overturned Cosby's sexual assault conviction on a technicality, will ultimately stand. As previously reported by The Root, last November, District Attorney Keith Steele filed an appeal to reinstate Cosby's conviction, citing the state's supreme court decision to vacate the once-beloved entertainer's sentence as a "dangerous precedent."
"A prosecution announcement not to file charges should not trigger due process protections against future criminal proceedings because circumstances could change, including new incriminating statements by the accused," Steel's office argued at the time in its appeal.
However, the appeal clearly wasn't enough to sway the Supreme Court into taking further action against the conviction. In light of this news, Cosby's spokesperson Andrew Wyatt said in a statement on behalf of the entertainer and his family:
"Mr. Cosby's Constitutional Rights were a 'reprehensible bait and switch' by Kevin Steele, Judge Steve T. O'Neill and their cohorts. This is truly a victory for Mr. Cosby but it shows that cheating will never get you far in life and the corruption that lies within Montgomery County District's Attorney Office has been brought to the center stage of the world."
Wyatt also took the time out to acknowledge and thank the Supreme Court justices for "following the rules of law and protecting the Constitutional Rights of ALL American Citizens."