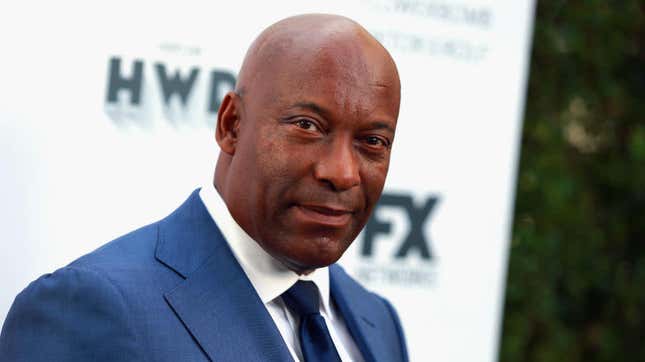 Sony Pictures on Friday honored John Singleton by renaming one of the biggest theaters on its Hollywood movie lot for the filmmaker, who made his first feature film, the iconic Boyz n the Hood, with Sony and Columbia Pictures.
Fighting "Lie-abetes": How To Spot And Combat Disinformation and Conspiracies In Politics | The 411: Part 2
The Backstage Theater located on Sony and Columbia Pictures' Culver City lot is now the John Singleton Theater, renamed for the Oscar-nominated director who died last month following a stroke at the age of 51, Deadline reports.
The 102-seat theater is Sony and Columbia Pictures' main employee and public screening theater on its lot.
Two of Singleton's children, Justice and Maasai, told Deadline they remember being brought to the lot as children while their father worked, and say they are touched by Sony's decision to pay tribute to their father in this manner.
"We are so pleased that Sony Pictures will be honoring our father in this way," the two said in a statement. "It is such a fitting tribute given the special place that Columbia Pictures was for him at the beginning of his career."
In addition to Boyz n the Hood, Singleton also made the films Poetic Justice, Higher Learning, and Baby Boy at Columbia, Deadline reports.
Sony will do an official dedication of the theater renaming this summer.

Said Tom Rothman, chairman of Sony Pictures Motion Picture Group:
"As the first African American filmmaker to earn an Academy Award nomination for Best Director, John broke a major barrier in our industry and inspired a generation. His vision and skill enriched the world with great film and television content and he leaves a tremendous legacy, especially here at Columbia Pictures."