The rap world was enraptured for various reasons with the out-of-the-blue release of Eminem's latest coaster, Kamikaze, for most of this past week. I gave it a few listens and deleted it from my phone library. Eminem is one of those rappers who on technical merits alone is one of the best, if not the best, to ever do it while also making some of THE most boring, shitty fake poppy-whiteboy-ass music of all time. Kamikaze was better than some of his other shit because he's got some real trash albums, but good gracious. Nobody wants to listen to a 45-year-old white rapper spend a whole album telling young folks to get off his lawn when nearly all of them currently make better albums than he does.
Hip-hop has changed. Eminem (and Nicki Minaj) should go sit in a corner somewhere and complain together over whatever types of tea millionaire hip-hop NIMBYers with trash albums drink. And I'm a hip-hop head, raised on the music of the '90s, where if you ask me some of the best hip-hop to ever exist was created. But times change and things change and if it didn't the culture would die. Kanye has said a lot of dumb shit, but "listen to the kids, bro" is proving to be fairly prophetic. Lots of these young rappers are doing things with music that artists in the '90s would never contemplate doing. From Kendrick to Chance to Saba to even artists like Lil Uzi Vert, music is doing shit nowadays that it has never done. With that news, there's a new-old group on the horizon.
I'm excited that Phonte, Black Thought and Rhymefest have decided to join forces to release an album, even if I'm truly wondering what that might sound like in this new musical hip-hop era. For my money, I've always been willing to die on the hill of Phonte having the potential to be one of the greatest to ever do it. He is relatable, lyrical and dexterous on the microphone in ways that still manage to impress me. Phonte's skill set is truly one of a kind.
I'm not even sure I need to speak on perennial GOAT-contender Black Thought's skill set, even if he isn't as universally lauded as he should be. Every year Shaq played basketball, he was the MVP. As long as Tariq Trotter is rapping, he should be in the GOAT convo.

G/O Media may get a commission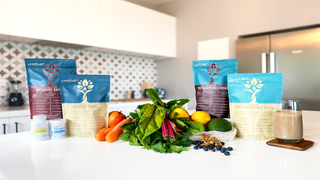 And Rhymefest, well, I think we can all agree that Kanye's best ghostwriter/contributor has been sorely missed. With Rhymefest we get "Jesus Walks." Without him, we get Kanye's verse on "Father Stretch My Hands, Pt. 1," the biggest waste of all time verse that is only saved by the fact that Kanye was so culturally relevant and good at music creation that we let it ride. Rhymefest's punchline game is otherworldly.
The combination of three dudes who can absolutely spit, with two rappers (in Rhymefest and Phonte) who are also able to be extremely relatable at the same time (I think Black Thought is too much of a rapper's rapper at times, though I'm loving his new found place as an enjoyable rap elder statesman getting some of his individual shine) should make for a compelling project ... if it sounds right.
They just need the right producer. S1 a.k.a. Symbolyc One, who has produced and co-produced stuff like Kanye West's "Power" and Beyoncé's "Best Thing I Never Had," along with songs for Phonte and Rhymefest projects, probably has the chops to handle most of it and I'm sure he'll bring in other folks who are able to craft a sound for them.
However, I'm always skeptical of these supergroup collabs. Expectations get raised so high. Though in this case, the audience and demographic for this project is clearly those of us who grew up on '90s hip-hop so if DJ Premier and Pete Rock produced a track each we'd all probably swear they were the greatest songs of all time (DJ Premier's fairly terrible recent output notwithstanding.) Fight your moms, bro.
Will this project be good for hip-hop? Eh. Only if it's good and even then I don't think it has to be. I just hope for a good and listenable project since so many of our supreme lyricists from the '90s and early '00s seem to struggle with adapting to a new world. And well, it ain't like Kanye is going to be producing on this one. Can somebody call Just Blaze? THAT would be a truly epic project.
For now, though, I'll just hope that the listening feels brand new and by the time it's over if anybody asks "Do you want more?," I'll be inclined to say yes.