A moment when fans should have been focused on celebrating the fact that Saturday Night Live had (finally!) promoted an Asian American, Bowen Yang, to join its cast of characters on the long-running NBC sketch comedy, was rudely interrupted by the racially-slurred past of one of the show's other new hires—that of basic comic Shane Gillis.

According to Salon, video surfaced of Gillis using the slur "chinks" and speaking in a mock Chinese accent in a comedy podcast he recorded last year. Now, after a tepid non-apology apology by Gillis ("I'm happy to apologize to anyone who's actually offended by anything I've said."), SNL has announced that Gillis is out of a job, reports Deadline:
"After talking with Shane Gillis, we have decided that he will not be joining SNL," an SNL spokesperson said on behalf of Lorne Michaels. "We want SNL to have a variety of voices and points of view within the show, and we hired Shane on the strength of his talent as comedian and his impressive audition for SNL. We were not aware of his prior remarks that have surfaced over the past few days. The language he used is offensive, hurtful and unacceptable. We are sorry that we did not see these clips earlier, and that our vetting process was not up to our standard."
The backlash over Gillis' recent past even reached presidential (hopeful) proportions, with Democratic presidential candidate (and Taiwanese American) Andrew Yang weighing in.
G/O Media may get a commission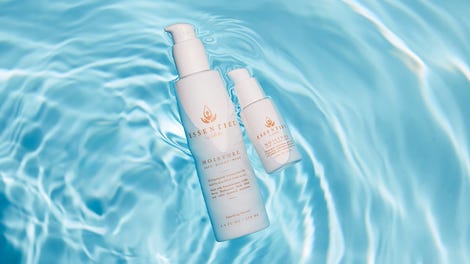 20% off
Essentiel by Adele
Yang was forgiving, saying that while Gillis used hurtful slurs against Asians—offenses that he said too often society doesn't take seriously—he was willing to give Gillis a bit of a pass as a comedian.
"I've experienced a lot of Anti-Asian racism throughout my upbringing. And it hurts. It is something that is very real," Yang told CNN's Jake Tapper on State of the Union "[....]But at the same time, bigger picture, I believe that our country has become excessively punitive and vindictive about remarks that people find offensive or racist and that we need to try and move beyond that if we can."
Yang himself is known to use self-deprecating Asian stereotypes in his stump speeches and presentations, CNN notes. For example, during last week's Democratic candidates debate in Texas, he began a response to a question about health insurance by quipping, "I'm Asian, so I know a lot of doctors."
Yang told CNN he hoped to make Americans "more reflective" about their views on race, and Asians specifically, by "poking fun."
Now, I would agree that everyone has the right to "poke fun" at their own. But obviously such "fun" is not the same coming from someone outside the group—especially someone from a group that enjoys all the rights and privileges borne of years of systemic oppression of those deemed "other."
Besides, while Saturday Night Live would have been a big break for Gillis, perhaps all of Yang's magnanimity was for naught. Because after SNL's announcement, Gillis again seemed to miss the gravity of the moment.
He tweeted that as "a comedian who was funny enough to get SNL," "That can't be taken away." (Uhm...but it was?).
He then ended his statement by remarking that while he was "grateful for the opportunity" offered by SNL, he was "always a mad tv guy anyway":
So, what have we learned, children? Only that something like this will likely happen again. Real soon.
Oh, and congratulations to Bowen Yang, long an SNL staff writer, on his promotion to becoming a member of Saturday Night Live's cast.