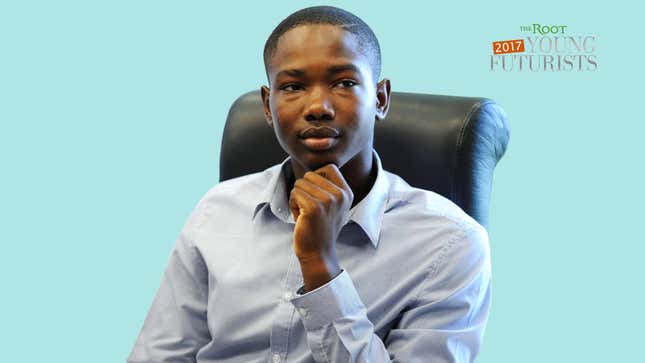 Shemar Coombs wants to add a few minutes to your day. After getting tired of untangling his headphones, he decided to figure out how to solve the problem.

Tackling A Black Maternal Health Crisis & Embracing Reproductive Justice | The Root Institute
Enter Rap-It-Up, Shemar's solution to making sure you never have to wrestle with another knot in your earbuds. Rap-It-Up is a 3D-printed phone case that keeps your headphones tangle-free. He thought of the idea in an entrepreneurship class in high school. The class, which was sponsored by the Network for Teaching Entrepreneurship, launched Shemar into several local business competitions. Ultimately, he landed at the national Network for Teaching Entrepreneurship Challenge in New York City, where Rap-It-Up made it to the semifinals.
CATEGORY: Enterprise/Corporate Innovation
AGE: 20
HOMETOWN: Philadelphia
SOCIAL MEDIA: Facebook
Then, in 2016, his invention earned him a trip to the White House Science Fair, where he got to shake hands with President Barack Obama.
"I told everyone I wasn't gonna wash my hand for a while," he told CBS Philly. "Because the handshake was so memorable."
Shemar is in the production stage of developing this genius idea for the masses. In 2015, NextFab, a Philadelphia-based incubator, agreed to sponsor Rap-It-Up and help Shemar develop his product. Since then, he has also partnered with a 3D-printing company to help build out the prototype for Rap-It-Up to get the product out to the masses. In working to develop Rap-It-Up, Shemar said he's been energized by the support from others who believe in his idea.
"An idea is only as strong as you believe it to be," he told The Root. "If you can get people to see the power behind your idea, there's no ceiling to what you can do."