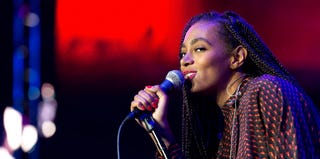 (The Root) — It's that time again! This past weekend, the Essence Music Festival came to New Orleans, and with headlining performances from Beyoncé, Solange, Maxwell, New Edition and Jill Scott, it was a great show. NOLA was buzzing with great music, food and people. We're sure you had your camera out to capture the memories.
The Root wants you to send us your photos from last weekend's Essence Music Festival. Tweet or Instagram your photos with the hashtag #TheRootatEssence or #TheRootInTheCity, along with your name, and we will feature them in our Essence Music Festival slideshow.
Like The Root on Facebook. Follow us on Twitter.